Podcast: Play in new window | Download | Embed
Subscribe: Apple Podcasts | Android | Email | Google Podcasts | Stitcher | TuneIn | Spotify | RSS | More
VaVa Virtual Assistants and Bespokuture Luxury Clothier on CoFounders Podcast
Lauren Gall and Melanie Ammerman
CoFounders
VaVa Virtual Assistants
Brief Description of Product or Service:
We handle the back office support so you can focus on growing your business.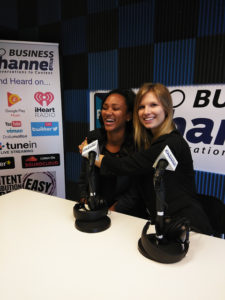 VaVa Virtual Assistants is a full-service virtual assistance provider, serving clients of all sizes worldwide. Our team specializes in administrative and marketing needs. We offer friendly and efficient assistance via telecommuting, at a fraction of the cost of employing administrative staff in your office. Our goal is to allow you time to focus on revenue generating tasks while we handle the back office support.
Topics to Discuss
What Virtual assistants are and are not
Delegation
Outsourcing
Web Site / Linkedin / Social Media Links
www.VaVaVirtual.com
https://www.linkedin.com/company/va-va-virtual-assistants
https://twitter.com/VaVaVirtual
http://instagram.com/vavavirtual
https://www.facebook.com/vavavirtualassistants

Lauren:   https://www.linkedin.com/in/laurengall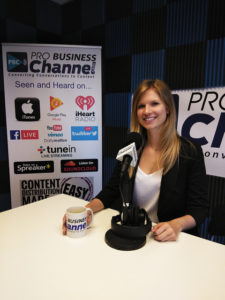 Melanie:  https://www.linkedin.com/in/melanieammerman
---
Omar Kinnebrew
Founder
Bespokuture, Inc.
Brief Description of Product or Service:
Bespokuture provides high-end custom-made garments, shoes and leather goods for men and women across the globe.
 Omar Kinnebrew is a luxury clothier and style consultant in Atlanta, GA. His company (Bespokuture, Inc.) provides high-end custom suits, shirts, shoes, casual wear, and leather accessories for men and women across the globe. His work has been featured on prominent television shows and in national publications; and his custom pieces are worn by athletes, entrepreneurs, social media influencers, executives, artists, and many more. His expansive service offering and knowledge base allow clients to turn to him as a true lifestyle clothier.
A man of style and creativity, Omar crafted and began selling gentlemen accessories in 2014 but quickly turned his focus to creating custom-made pieces. Understanding the need for a well-priced, high-quality garment offering, he pulled together the best master tailors and cobblers to create his "Bespokuture" line in 2016. He now works passionately to deliver exquisite creations for those who seek a higher level of aesthetic prominence.
Clothing, however, is not his only passion. Omar cherishes his time traveling, reading, staying active, and creating new memories with his phenomenal wife and two-year-old son. He also has a giving spirit and strong presence in the community. Whether it's mentoring young men or serving on local non-profit boards, Omar always makes room to do a bit more. He also works closely with 40 Girls and Some Shoes to provide the homeless and working poor with gently used footwear and builds houses as a Habitat for Humanity skilled supervisor. In addition, he blends his passion for refinement and helping kids by working with programs for middle and high school-aged students that provide them with the foundation and mindset to mature into stylish, intelligent and exceptional members of the society.
Omar graduated from North Carolina A&T State University with a degree in Business Administration and minor in Spanish. While there, he was initiated into the Alpha Nu chapter of Kappa Alpha Psi, Fraternity Incorporated; played D1AA football, and joined Sigma Delta Pi Spanish Honor Society. He went on to earn an M.B.A. from Mercer University in Atlanta and applies his financial acumen to balancing the books while serving on the local and national alumni boards for NC A&T SU.
Through his company, Omar's ultimate goal is to provide beautifully crafted garments, shoes and leather goods to his diverse client base; but more importantly, he wishes to inspire young entrepreneurs and strengthen the community so that all of our children can live out their dreams.
Topics to Discuss:
My entry into men's retail fashion
My unique/complete offering
Next steps
Web Site / Linkedin / Social Media Links:
www.bespokuture.com
Bespokuture on Twitter
https://www.facebook.com/Bespokuture
https://www.instagram.com/bespokuture
https://www.linkedin.com/in/omarkinnebrew
---

CoFounders Podcast
Conversations with Co-Founders & Start-Ups
Show Host:
Rich Casanova, Chief Visionary Officer
Pro Business Channel
Rich Casanova began his broadcasting career in California's central valley at KSKS-FM. While in California he also ran a successful entertainment company whose staff and crew entertained over 100,000 people. After moving to Atlanta and selling his entertainment company, Casanova ventured into publishing as the Publisher and Franchise Owner of Coffee News, headquartered in Bangor, ME.
Later became the Founder and CCO, Chief Connection Officer, of an online platform where local business professionals register to receive a free list of the top 100 networking events in metro Atlanta.
With a name like Casanova and his gregarious personality, Rich was a natural as a music radio DJ. "I got the radio bug early in my career and often thought how great it would be if there was an opportunity to participate in a talk radio format with a pro-business perspective interviewing thought leaders from the local business community." Thus was born the Pro Business Channel where Rich is the CoFounder and Chief Visionary Officer.
Connect with Rich:
Website:  www.RichCasanova.com
Linkedin: https://www.linkedin.com/in/richcasanova
Twitter: https://twitter.com/RichCasanovaCom
Instagram: https://www.instagram.com/RichCasanovaCom
StartUp Grind: https://www.startupgrind.com/u/mvushz
View recent episodes visit: www.CoFoundersPodcast.com
Submit a guest request visit: www.OnAirGuest.com
To view more photos from this show visit:
www.ProBusinessPictures.com
(Click on the show photo album)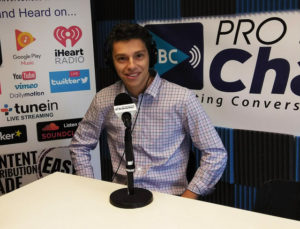 Show Production & Engineering Intern Team:
Nick Rodriguez, Audio Engineer
Recent Photos From The CoFounders Podcast

Flickr Album Gallery Powered By:
WP Frank
---
Also published on Medium.