Podcast: Play in new window | Download | Embed
Subscribe: Apple Podcasts | Android | Email | Google Podcasts | Stitcher | TuneIn | Spotify | RSS | More
Usher's New Look, No Longer Bound and Auditory-Verbal Center on NonProfits Radio
Careshia Moore
Organization / Company Name: 
Usher's New Look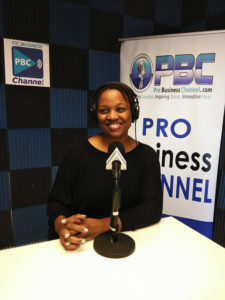 Careshia Moore is an advocate and educator who has a heart for inspiring others to reach their potential. She mentors leaders, facilitates workshops, designs educational products and connects people with others and opportunities to promote personal success through education. In her roles as an Attorney, Educator and most currently, President & CEO for Usher's New Look she has always worked on behalf of providing access, opportunity and exposure of underserved youth.
Careshia is active in her community through membership on boards such as Communities in Schools of Henry County and United Way Advisory Board, a certified Aggression Replacement Trainer and a mentor to young girls. She is also the founder of League of Women Entrepreneurs, a networking group that seeks to empower, educate and elevate women in business. In recognition of her dedication to the community and her passion for encouraging and inspiring others, in 2013, she was named as one of Southern Journal Magazine's Top 14 under 40.
Careshia earned her Bachelor's and Master's degrees in Education and Juris Doctor degree from University of Florida. She shares her thoughts and experiences regarding education, parenting and success on her blog Compete to Succeed and is the President and Founder of Compete to Succeed Educational Resources, an entity that creates resources that promote positive parenting and student success.
Careshia is married to her husband of 16 years, and they are the proud parents of one son and one daughter. The Moore family recently co-authored a children's book, Mikaela the Koala.
Brief Description of Your Service:
Usher's New Look (UNL) is a 501(c)(3) organization on a mission to transforms lives of underserved youth through our 10-year comprehensive program that develops passion-driven, global leaders. In 1999, Usher Raymond IV established an organization to give marginalized and underserved youth a "New Look" on life. UNL prepares young people for success and leadership through a programmatic model based on four essential pillars: talent, education, career, and service. UNL's developmentally appropriate curriculum helps young people identify their TALENTS, learn to focus their passions through EDUCATION, gain opportunities to explore a future CAREER, and give back to their communities through SERVICE.
UNL's curriculum is predicated on the Search Institute's building blocks, which represent the relationships, opportunities and personal qualities young people need to succeed and thrive. To date, UNL has trained over 42,000 youth from marginalized communities providing skills and tools necessary to succeed in school, career and life. Utilizing a peer-to-peer training model, UNL has increased high school graduation rates, post-secondary pursuits, and developed well-rounded, forward-thinking leaders. In 2016, Usher's New Look successfully served over 4,000 youth. And, we are extremely proud that 100% of our academy high school seniors continue to graduate on time! Usher's New Look will train approximately 5,000 students in 2016.
Topics to Discuss: 
Story of Usher's New Look
Mission
Impact
Upcoming events
Web Site and Social Media Links: 
www.ushersnewlook.org
@ushersnewlook (All platforms)
---
Bethany Monroe
Organization / Company Name: 
No Longer Bound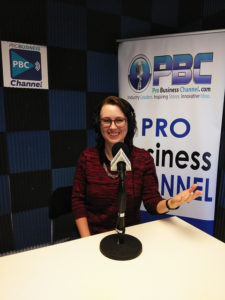 Bethany Monroe, age 33, has worked for No Longer Bound for 2 years as Store Manager of their second thrift store location in Woodstock, Georgia.
Brief Description of Your Product or Service:
No Longer Bound serves men who struggle with addiction. We are a twelve month regeneration program that is supported mainly by industries, which include our thrift stores, and are a part of the men's recovery program. Our industries make it possible for men to pay only a third of what it would actually cost them to go through such a program, or in some cases, receive scholarships.
Topics  to Discuss: 
No Longer Bound Model
Thrift Store Structure (item pricing, furniture pickups, Retail and Processing Separate, etc)
Excess Matters
Student Voucher Program
Expansion & Community Involvement
Web Site and Social Media Links: 
www.nlbthrift.com
https://www.facebook.com/nlbthriftwoodstock
https://www.facebook.com/nlbthriftcumming/
https://www.instagram.com/nlbthrift_woodstock/
https://www.instagram.com/nlbthrift_cumming/
---
Debie and Jonathan Brilling
Organization / Company Name: 
Auditory-Verbal Center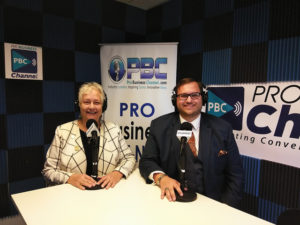 Community Engagement and Development Coordinator at Auditory-Verbal Center
Dedicated and Reliable Makes decisions based on ethical choices Hardworking and self-motivated whether it's with a team or individually Establishes good communication between fellow employees and clients Sales professionalism and a people person Willingness to learn and work hard.
Brief Description of Your Product or Service: 
We are a non-profit that teaches deaf and hard of hearing children listening and spoken language without the use of sign language or lip reading. We also have a full audiology department that services birth to seniors.
Topics to Discuss: 
Our Story
Mission
Product/Service
Clients
Industry Trends
Business Model
What's Next?
Web Site / Linkedin / Social Media Links: 
www.avchears.org
https://www.facebook.com/AVCHears
https://twitter.com/avchears
https://www.linkedin.com/company/auditory-verbal-center
https://www.linkedin.com/in/jbrilling
---
Non Profits Radio! Be Our Guest and "Broadcast Your Cause!"
Mission: Share compelling stories of local community nonprofit organizations.
Inviting nonprofits and companies/individuals supporting nonprofits to join us in the studio for a guest interview on NonProfits Radio! A passion project of Pro Business Channel, the creator of NonProfits Radio "as our way to support and help tell the stories of local nonprofits"!!
Hosted by: Rich Casanova

Rich Casanova began his broadcasting career in California's central valley at KSKS-FM. While in California he also ran a successful entertainment company whose staff and crew entertained over 100,000 people. After moving to Atlanta and selling his entertainment company, Casanova ventured into publishing as the Publisher and Franchise Owner of Coffee News, headquartered in Bangor, ME.
Later became the Founder and CCO, Chief Connection Officer, of an online platform where local business professionals register to receive a free list of the top 100 networking events in metro Atlanta.
With a name like Casanova and his gregarious personality, Rich was a natural as a music radio DJ. "I got the radio bug early in my career and often thought how great it would be if there was an opportunity to participate in a talk radio format with a pro-business perspective interviewing thought leaders from the local business community." Thus was born the Pro Business Channel where Rich is the CoFounder and Chief Visionary Officer.
http://www.ProBusinessChannel.com
https://www.linkedin.com/in/richcasanova
https://twitter.com/RichCasanovaCom
Non Profits Organizations – to submit a guest request visit:  http://www.OnAirGuest.com
For Profit Companies – inquire about sponsor opportunities visit: https://probusinesschannel.com/contact-us
To learn more and listen to episodes visit: http://www.NonProfitsRadio.org
Submit a guest request at: http://www.OnAirGuest.com
To view photos of recent episode visit: http://www.ProBusinessPictures.com
Recent Photos From Non Profits Radio

Flickr Album Gallery Powered By:
WP Frank
---
Also published on Medium.