Podcast: Play in new window | Download | Embed
Subscribe: Apple Podcasts | Android | Email | Google Podcasts | Stitcher | TuneIn | Spotify | RSS | More
Rejecting Retirement and Creating Community in the Cloud Carl Harkleroad with Imagine.Cloud on Capital Club Radio
Join Michael Flock, of FLOCK Specialty Finance, as he speaks with Carl Harkleroad. Carl is the founder of Latitude Software, the once upstart, but now a highly regarded and universally recognized collection software platform. Today, Carl is launching a new enterprise, Imagined.Cloud, a software development company based in Jacksonville, Florida, that is focused on building cloud-based applications and services for the ARM industry. Carl and his new partner, Jonathan Ohlrich, have joined forces to create Imagined.Cloud and believe it will offer collection and agency management solutions to creditors & collection agencies and master servicers.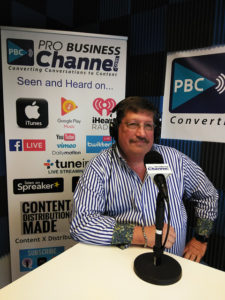 During the first 20 years of Carl's career he was focused on operations in data center management. In 1973, Carl began writing commercial software for the AFL-CIO in Washington, D.C. During his time in D.C. he worked on several projects including "The Walter Mondale for President Campaign". Carl is the former CEO and President of Latitude Software. He has more than 45 years of experience developing software products, of which the last 34 years have been focused on the ARM industry. Before founding Latitude Software in 1997, Carl had served as Vice President of IT at Capital Credit Corporation, Corliss Credit Services, Inc., The Master Collectors, and Nationwide Credit. In addition, Carl served as the Vice President of Central Credit Services, Inc.
Here is a glimpse of what Carl shared in the interview:
"…we didn't have anything in writing. I learned that lesson…having all those things, the i's dotted and the t's crossed make the whole process a lot easier."
"We introduced all of those customers to each other through our user group and built this big
community of people."
"We probably have two competitors. But I equate them to the Titanic, we're a bunch of guys on jet skis and we can move a lot quicker and nimbler that they can and the technology we're using lets us do that."
Learn more about Imagine.Cloud:  Visit:  Imagine.Cloud
Connect with Carl on Linkedin at:  https://www.linkedin.com/in/carl-harkleroad-30a9512
---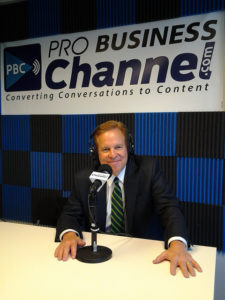 Capital Club Radio
Hosted by: Michael Flock
Sponsored by: Flock Specialty Finance
Providing a forum for leaders in the middle market segment which has typically been undeserved by traditional banking.
Listeners gain valuable business insights and perspectives to deal with market uncertainty. Topics include: key success factors, both personal and professional, dealing with adversity, outlook for the industry and your business.
For more info about Michael Flock and Flock Specialty Finance visit:
www.FlockFinance.com
To listen to more episodes visit:
www.CapitalClubRadioShow.com
To nominate or submit a guest request visit:
www.OnAirGuest.com
To view more photos visit:
www.ProBusinessPictures.com
Recent Photos From Capital Club Radio

Flickr Album Gallery Powered By:
WP Frank
---
Also published on Medium.