Podcast: Play in new window | Download | Embed
Subscribe: Apple Podcasts | Android | Email | Google Podcasts | Stitcher | TuneIn | Spotify | RSS | More
 ➡ ➡ Public Relations, Marketing and IT Trailblazers on the Buckhead Business Show
Dontaye Carter, PR Agent
Carter Media Group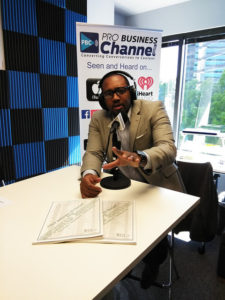 Dontaye Carter is a dynamic and successful public relations expert. Before graduating from the Florida A&M University also known as FAMU, he already worked in the news industry for two and a half years. Dontaye began his career as a video editor before he was promoted to a Producer and finally earned the title as the Executive Producer of "The Good Morning Show." After completing his degree at FAMU, Dontaye began his reporting career. He worked in Tallahassee, Florida (WCTV), Tulsa, Oklahoma (FOX23), and Atlanta, Georgia (CBS46 & 11Alive) as an anchor and reporter for a decade. He later joined the Fulton County District Attorney's Office as the youngest Director of Public Affairs. When it comes to the PR field, Dontaye is battle-tested in managing crises and his experience in the news industry helps him to create PR strategies that lead to success. It is that experience that he uses to help companies protect their profits by protecting their image. Dontaye is confident that he has the skills he needs – brand and crisis management, and the vision to help your company maintain positive exposure – even in the face of adversity.
Topics to Discuss:
Storytelling, Social Media, Public Relations, Lawyers, Technology
Web Site / Social Media Links
---
Jamarc Hurd
Hurd Consultants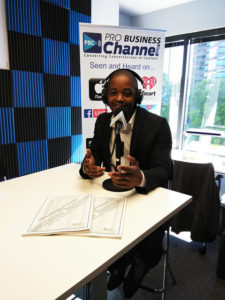 Jamarc Hurd is a Atlanta based Modern Executive with 15+ years of experience in Entrepreneurship and Information Technology. Through several start-up business launches, consulting opportunities and executive level experiences with Delta, Home Depot, Fulton County Government just to name a few. Jamarc found that at the core of all of these invaluable business ventures, relationships mattered most.
Jamarc is an advocate for building and maintaining meaningful relationships. Through relationships emerges the next level of success. As a information technology and business consultant, Jamarc is committed to partnering with startups and businesses within the legal, tech and operations industries to help them improve processes by staying abreast of current technology. Also ensuring that the current critical business solutions result in low churn and high net revenue retention rates by paying attention to and capturing core metrics such as monthly recurring revenue, gross margin percentage, lifetime value and customer acquisition cost, daily and monthly active users, and conversion rate etc.
Finding himself in meetings with some of the most prominent figures in the community, to building trust amongst the youth through mentorship, Jamarc focuses his every move on fostering Social Currency: the idea that connections – digital and offline – serves to be the driving force behind his success. It is not only what you know, but who you know that builds trust, increases wealth, and expands one's knowledge base
Topics to Discuss
Data, Product and Service, Information Technology
Web Site / Social Media Links
www.JamarcHurd.com
https://www.instagram.com/jamarchurd
https://www.linkedin.com/in/jamarc-hurd
---
---
Lori Manns
Quality Media Consultant Group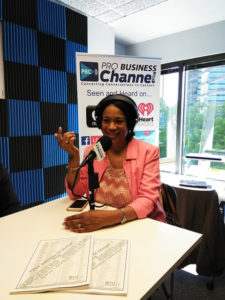 My clients are entrepreneurs & small business owners who need: high level clientele, more brand visibility, systems & sales growth. I provide a systematic and strategic sales approach and marketing plan that gets results.I have helped hundreds of entrepreneurs in various industries to build brilliant brands, attract new "dream" clients and make more money rather quickly.
My corporate clients hire me to write marketing plans, brand messaging, sales coaching, marketing communications, public relations and media buying/planning.
What can you expect?
When you work with me, you get proven and effective business solutions that provide a return on investment. Most of my clients make their investment back within 90 days or less.
I'm a trailblazer. I am a people builder. I'm great at quickly identifying your brilliant, unique, gifts and skills and showing you how to leverage them into a bankable brand & profitable business. My success is your success.
RESULTS I'VE HELPED A FEW OF MY SMALL BIZ CLIENTS ACHIEVE:
✔ 5 new listings & $1million $ closing in less than 60 days. Tangela Clark, Keller Williams
✔ Closed new corporate sponsor within 2 mos. Sheena Robinson, Financial Parent Academy
✔ Closed sponsors worth over $20K+ in one week. Dr. Shekina Farr Moore, B2F Girls
✔ Got $7.5K in new sales in 8wks. Dr. Ken Aveirls, Rehoboth
The truth is, if you're NOT motivated, uncoachable or lazy, I can't help you.
If you're a ambitious, growth oriented entrepreneur, ready to soar, let's talk.
Do you…?
✔ deal with inconsistent sales?
✔ need a proven marketing & sales strategy?
✔ need sponsors to fund your events/projects?
✔ need a media buy or ad strategy?
✔ need a powerful speaker?
✔ take action?
Topics to Discuss:
Trailblazer Business Summit
Web Site / Social Media Links
---
---
The Buckhead Business Show Spotlights Industry Leaders in Buckhead and Atlanta! Brought to you in part by The Buckhead Business Association and Broadcast LIVE from the Pro Business Channel Studios.
Show Hosts: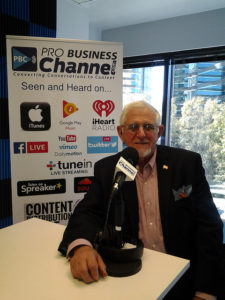 Michael Moore, RainMaker & Chief Storyteller
https://www.linkedin.com/in/sellbyphone
https://twitter.com/BuckhedgeCEO
---
Rich Casanova, CoFounder
Pro Business Channel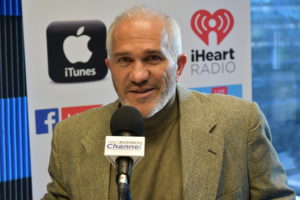 https://www.linkedin.com/in/richcasanova
https://twitter.com/RichCasanovaCom
For more info about the BBA visit:
www.BuckheadBusiness.org
To nominate or submit a guest request visit:
www.BuckheadBusinessShow.com
To view photos from this show, visit:
www.ProBusinessPictures.com
Recent Photos From The Buckhead Business Show

Flickr Album Gallery Powered By:
WP Frank
---
Also published on Medium.