Podcast: Play in new window | Download | Embed
Subscribe: Apple Podcasts | Android | Email | Google Podcasts | Stitcher | TuneIn | Spotify | RSS | More
Poke Burri, Office Evolution and DCV Franchise Group Interview on Franchise Business Radio
Ken Yu and Seven Chan
Owners
Poke Burri, Lifting Noodles Ramen, KSP Restaurant Group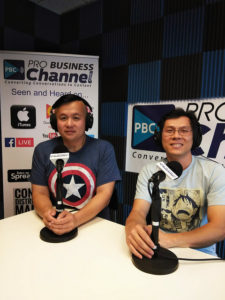 Ken Yu and Seven Chan are the owners of KSP Restaurant Group parent company of Poke Burri and Lifting Noodles Ramen. The pair are award winning emerging brands that have helped reshape the emerging asian food culture in Atlanta. Poke Burri has become the front runner in the KSP portfolio winning Yelps #1 Highest Rated Poke in Atlanta, #1 Highest Rated Sushi in Atlanta and Atlanta's #2 Highest Rated Restaurant overall. Poke Burri is currently franchising with plans to open 10 plus stores in the next year.
Brief Description of Your Product or Service:
We make delicious traditional food with a twist.
Topics to Discuss:
Our story
Our franchising
Secret menus
Social media expertise
Web Site / Linkedin / Social Media Links:
@pokeburri
@liftingnoodlesramen
---
Andy Bean
Franchise Owner/Area Director
Office Evolution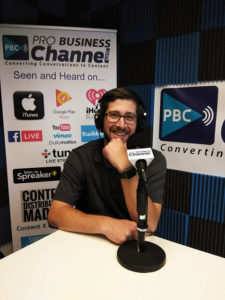 Brief Description of Product or Service:
Shared Workspace
Office Evolution is a virtual office and executive office space franchise with locations across the United States. In business since 2003, Office Evolution is the full-service virtual office solutions authority, providing clients with a professional image, friendly service and convenience by offering executive office space and virtual solutions at a practical price.
Committed to helping business owners thrive by taking the work out of running an office, Office Evolution delivers quality service and amenities, and provides opportunities to connect and share knowledge with like-minded professionals. Conference and training rooms, business support services, live answering and call management offer the right mix of services to help business owners succeed.
Topics to Discuss:
Why did you start Office Evolution
Why is coworking/shared workspaces booming
Recent success stories
Web Site / Linkedin / Social Media Links:
https://www.linkedin.com/in/andy-bean-3707a0158
https://www.facebook.com/andy.bean.904
https://www.facebook.com/Office-Evolution-Alpharetta-144901672825966
https://www.facebook.com/Office-Evolution-Dunwoody-444274659356971
---
Larry Schwartz
DCV Franchise Group
Partner with SingerLewak's DCV Franchise Services Division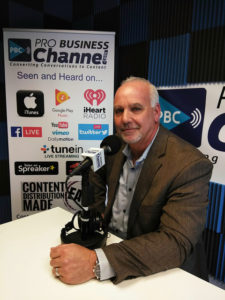 With more than 25 years of corporate and business development experience Larry has held executive level positions in the ancillary healthcare and franchise industries. During that time, he has been instrumental in developing and managing new business ventures and has spearheaded the growth of several start-ups, early and middle stage companies. Larry began his career in franchising as a Master Developer for a multi-brand organization in Southern California. Shortly after, he was asked to help lead the company's national franchise development efforts as well as assist in the launch of a new high-profile brand. In that capacity, Larry was responsible for developing, implementing and executing a national rollout strategy with emphasis on sales and marketing, resale transactions, contract negotiation and real estate procurement. He also served as Regional Vice President for a multi-brand international franchise company where he was responsible for the development of several brands in the Southwestern US. Since 2009, Larry has worked as a senior level consultant to the franchise industry and has helped facilitate the development of several start-up, early stage and established franchise organizations. He has brought years of small business and corporate development experience to clients in several critical areas including infrastructure development, sales, branding/marketing, operations and investment capital procurement. Larry joined DCV Franchise Services Group as a Partner and Sr. Consultant to pursue his passion for working with companies to develop new and existing brands, create new business opportunities and facilitate the growth and development of regional, national and international franchise systems.
Brief Description of Your Product or Service:
DCV is your true strategic partner. From turn-key development of new franchise systems to sales outsourcing, franchisee financing and operations systems implementation, DCV provides deep industry experience, strategic insight, and practical solutions for both franchisors and franchisees – all in one place.
Topics to Discuss:
Our story and how it relates to franchising as well as success stories and the industry as a whole.
Web Site / Linkedin / Social Media Links:
https://www.singerlewak.com/index.php/employee/larry-schwartz
https://www.linkedin.com/in/larry-schwartz-1086b194
---

The Franchise Business Radio show is a platform to bring together franchise professionals and resources to connect, educate, and collaborate to serve the franchise community and the franchise consumer. Spotlighting Leaders in the Franchise Industry, experts in funding, legal, marketing and consulting.
Franchise Business Radio hosted by: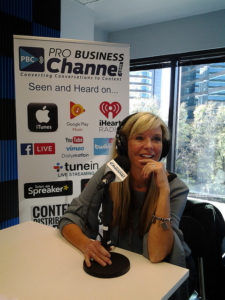 Pam Currie, Founder
Franchise Intellect
Made possible in part by:
Franchise Intellect, visit: www.FranchiseIntellect.com
To nominate or submit a guest request visit:
www.OnAirGuest.com
To view guest photos from this show, visit:
www.ProBusinessPictures.com
Show Production & Engineering Intern Team: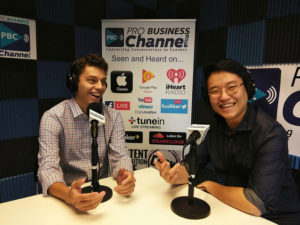 Jason Kim, Audio Engineer                          Nick Rodriguez, Video Engineer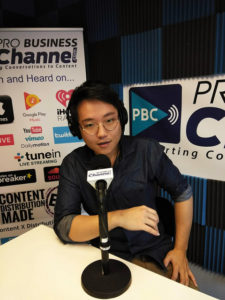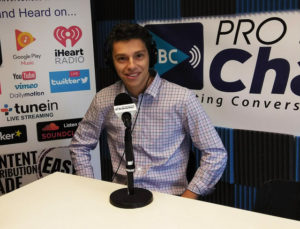 MORE
---
Also published on Medium.