Inaugural Episode of Planning Successfully!
Your Host:
Matthew R. Thiry
SHAREHOLDER
Business Litigation; Fiduciary Litigation; Business Law; Arbitrator and Mediator Services
"I am driven by results. I want to achieve my client's goals as quickly and efficiently as possible, and do so in a way that's professional and ethical."
Guiding the best business decisions. Matt Thiry understands that lawsuits are a disruption to his clients' day-to-day affairs, and require the redirection of time and resources. In his practice, Matt strives to help clients minimize—or avoid—these disruptions. As a result of Matt's sound legal advice as to the best available options to manage their disputes, Matt's clients are able to better determine the course that most closely meets their goals. He consistently and aggressively represents his clients' interests both inside and outside of the courtroom.
Competent, thorough, respected. Matt represents businesses of all sizes, as well as business owners, families, and individuals, in various types of litigation, including disputes related to contracts, construction, business torts, real estate, probate and fiduciary disputes. He also serves clients in matters such as the review, negotiation and drafting of contracts, provides advice to existing businesses and start-ups regarding legal issues, and assists clients in the formation of business entities. Prior to becoming an attorney, Matt's background included computer programming and related experience in the technology field, as well as operating small businesses. This additional experience provides Matt with valuable insight into the issues that his clients encounter. With an approach that strives to understand his clients' business or situation and apply first-rate problem-solving skills, Matt is driven by results: achieving the best possible outcome with the least amount of disruption to his clients.
Arbitrator and Mediator Services. In addition to representing clients in arbitration and mediation, Matt is also registered as an arbitrator and general civil mediator with the Georgia Supreme Court Commission on Dispute Resolution. Matt's strong litigation background (including mediation, trial and appellate practice, and arbitration experience), combined with the training required in order to be a registered arbitrator and general civil mediator, ideally situate Matt to assist others resolve their disputes either through mediation or arbitration.
GUESTS:
Everett Peaden
SHAREHOLDER
Mergers & Acquisitions; Business Law; Taxation; Estate Planning & Wealth Management
"I want to help my clients achieve their goals and attain the best possible results given their unique circumstances."
Business and Tax. Rett's practice focuses on helping the owners of closely-held businesses and professional services firms exit their businesses, whether that involves selling the business or transferring it to the next generation. Getting a business onto a solid footing with regard to succession planning is essential, and Rett is well-versed in sophisticated tax strategies and entity structuring techniques that may be needed. He will also advise on and guide clients through strategic acquisitions to grow their own businesses. Rett regularly counsels clients on corporate, partnership, and related tax-planning matters, including the negotiation and preparation of mergers and acquisitions agreements, the drafting of shareholders agreements, the formation of limited partnerships and limited liability companies, the structuring of inbound investment opportunities for foreign nationals, the creation and operation of private foundations and public charities, and the review and drafting of executive compensation agreements. In connection with advising the owners of closely-held businesses, Rett has developed a particular interest in the taxation of pass-through entities such as S-Corporations, partnerships, and trusts.
Preserving legacy. The estate planning side of the practice, often done for the owners of closely held businesses, is highly personal, involving an individual's legacy and the achievements of a lifetime. Rett's purpose is to help his clients prepare for the future, provide for their families, and accomplish their long-term personal and charitable goals. In doing so, he works to develop plans that are well thought out and emphasize preserving wealth from unnecessary taxes and unanticipated risks. He knows how to take family dynamics into account, and draws insights from his work in business exit-planning and trust and estate administration to help families plan with foresight to avoid problems that could happen later on. Rett is often called upon by other professionals to advise them on the complicated income and transfer tax issues that can arise in the context of trusts and estates. On the trust and estate administration side of the practice, Rett works in both contested and uncontested matters. He assists survivors in managing their inherited wealth, and often continues to serve their families and family businesses as a trusted advisor on the basis of the confidence he inspires in them.
Hayley Strong Hall
ASSOCIATE
Estate Planning & Wealth Management; Mergers & Acquisitions; Taxation; Fiduciary Litigation
"I appreciate the importance of having a personalized and comprehensive estate plan in place, and I enjoy working with my clients to ensure their estate planning objectives are achieved."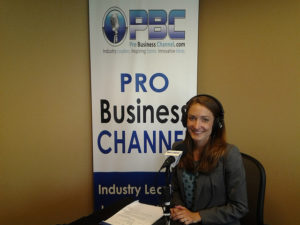 Peace of mind through advanced planning. As an Estate Planning and Wealth Management attorney, Hayley Strong Hall focuses her practice on drafting estate and disability planning documents and guiding families through the probate process. Hayley's attention to detail and individualized approach when drafting estate plans help to assure clients that their wishes will be honored. On the probate side, Hayley's thoroughness and responsiveness when assisting with estate administrations help to ease clients through a process that can otherwise be painstaking and overwhelming. Hayley strives to make each client a priority and hopes clients will come away feeling confident and positive about their experiences with her.
Thorough review of corporate transactions. Hayley's practice also includes assisting companies with asset and stock sales and acquisitions. Through her comprehensive due diligence review, her research regarding the tax consequences resulting from corporate transfers, and her ability to anticipate issues that can arise during such transfers, Hayley is able to assist corporate clients in successfully completing their transactions. Serving companies in these complex transactions, Hayley strives to provide responsive, client-focused service.
Hayley is also a member of DMQ's Probate and Fiduciary Litigation practice group, where she assists clients in probate matters, including probating an estate, estate disputes, fiduciary dispute, guardianships and conservatorships.
While at Mercer, Hayley served as the Articles Editor of the Mercer Law Review and was inducted into the Brainerd Currie Honor Society. At the University of Florida, Fredric G. Levin College of Law, Hayley served as a Student Editor on the Florida Tax Review.

Planning Successfully
Sponsored by… Davis, Matthews & Quigley, P.C.
For more info about Davis, Matthews & Quigley, P.C. visit:
Web site:  http://www.dmqlaw.com
Twitter:  https://twitter.com/dmqlaw
Linkedin:  https://www.linkedin.com/company/davis-matthews-&-quigley-p.c.
To view guest photos from this show visit:
www.ProBusinessPictures.com
To nominate or submit a guest request visit:
www.PlanningSuccessfully.com
---
Also published on Medium.