Music Collaboration and Drone and Pilot Identity Platforms Powered by Blockchain on CoFounders Podcast
Farah Allen
Founder and CEO of The LABZ
The LABZ is a Blockchain music collaboration platform that automatically collects and executes on Metadata for business documentation.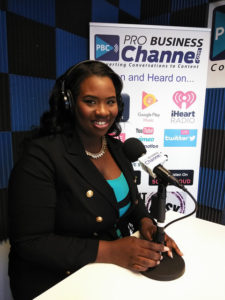 Prior to her role at The LABZ, Farah was CEO of Song Society App LLC, a mobile app for songwriting collaboration.  Farah is also the founder member of What Matters LLC, an IT Management Consultant agency, specializing in IT Project Management, Program Management, and Solution Architecture.  Her skills range from Software Development and Enterprise Infrastructure. Farah holds a Masters in Information System Management and a BS from Florida A&M University in Architecture.
Brief Description of Your Product or Service:
CURRENT SHARING SITES ARE PUTTING YOUR MUSIC AT RISK OF THEFT!
The LABZ provides you with a protected shared song development environment plus we instantly create the necessary IP documents that gets you paid.
Better Song Collaborations, Audio Sharing and Songwriting.
Easy Song IP Protection and Security.
The LABZ platform uses Blockchain technology at its best – allowing artists to do what they do (Create and collaborate on songs).
Instant Song Protection
AUDIO FINGERPRINTING (Internet tracking)
Data collection of "who sent what" Files Data collection of "who wrote what" Lyrics AI Reporting on % of song ownership Instant Split sheets and copyrights Electronic signature technology
Real-Time Collaboration
'Invite only' Customizable Session Space Visual Audio file Sharing Multiple user Lyric Writing Instant voice recording and sharing.
Connect with The LABZ and Farah Allen:
www.thelabz.com
https://twitter.com/TheLabz_Tech
https://facebook.com/thelabztech
https://www.instagram.com/thelabz_tech
https://www.linkedin.com/in/farahallen
---
Roman Molla, Founder and CEO
AirBase Network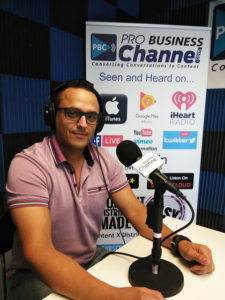 Roman is a serial entrepreneur who loves technology and the promise it has in benefiting our lives. After the move to United States from former Soviet Union back in 1990's he has been in pursuit of an exciting entrepreneurial career.
From starting a landscaping company during college, a thriving construction startup in real estate space during 2008 economic downturn to FlyWorx.co, a leading drone services provider. Today Roman is leading a new venture called AirBase Network that is developing a drone & pilot identity platform powered by blockchain.
Roman is a technology visionary with broad set of skills and experiences that allows him to build strong teams and discover opportunities where technology provides utmost positive benefits and results. Roman Monlla: https://www.linkedin.com/in/romanmolla
---
Jake Hinton, Co-founder and COO
AirBase Network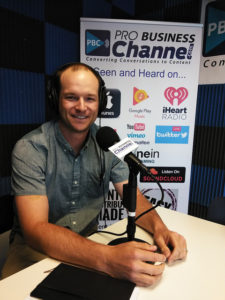 Jake has been active in the aviation world from a very young age. Growing up in an aviation family, he soloed his first airplane before getting his driver's license. As a licensed private pilot, he was among the first group of pilots to receive a 333 exemption from the FAA to operate his sUAS commercially.
As a partner at Flyover Services, he applied for and received the first approved Class B airspace authorization to fly in vicinity of KATL Hartsfield-Jackson International Airport, the world's busiest airport. From the beginning Jake focused on ways to make the UAS flying experience more efficient.
This led him to AirBase Network, focusing on addressing some of the key issues affecting UAS pilots in today's market. Jake Hinton https://www.linkedin.com/in/jake-hinton-4627753b
About AirBase Network:
A drone and pilot identity platform that combines drone registration, pilot credentials, reputation, insurance and compliance verification. Powered by Blockchain.
Connect with AirBase CoFounders:
http://www.airbase.network
https://www.facebook.com/airbasenetwork
https://twitter.com/airbasenetwork
https://www.linkedin.com/company/airbase-networks-the-drone-blockchain
Roman Monlla:  https://www.linkedin.com/in/romanmolla
Jake Hinton:  https://www.linkedin.com/in/jake-hinton-4627753b
---
CoFounders Podcast
Conversations with Co-Founders & Start-Ups
Show Host:
Rich Casanova, Chief Visionary Officer
Pro Business Channel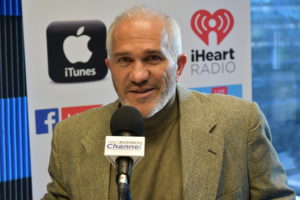 Rich Casanova began his broadcasting career in California's central valley at KSKS-FM. While in California he also ran a successful entertainment company whose staff and crew entertained over 100,000 people. After moving to Atlanta and selling his entertainment company, Casanova ventured into publishing as the Publisher and Franchise Owner of Coffee News, headquartered in Bangor, ME.
Later became the Founder and CCO, Chief Connection Officer, of an online platform where local business professionals register to receive a free list of the top 100 networking events in metro Atlanta.
With a name like Casanova and his gregarious personality, Rich was a natural as a music radio DJ. "I got the radio bug early in my career and often thought how great it would be if there was an opportunity to participate in a talk radio format with a pro-business perspective interviewing thought leaders from the local business community." Thus was born the Pro Business Channel where Rich is the CoFounder and Chief Visionary Officer.
Connect with Rich:
Website:  www.RichCasanova.com
Linkedin:  https://www.linkedin.com/in/richcasanova
Twitter:  https://twitter.com/RichCasanovaCom
Instagram:  https://www.instagram.com/RichCasanovaCom
View recent episodes or submit a guest request visit:
www.CoFoundersPodcast.com
To view more photos from this show visit:
www.ProBusinessPictures.com
(Click on the show photo album)
Recent Photos From The CoFounders Podcast

Flickr Album Gallery Powered By:
WP Frank
---
Also published on Medium.