Law and Medicine Show Episode 001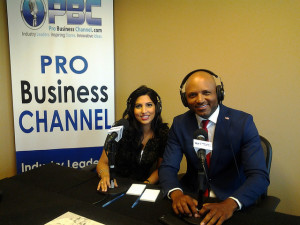 Dr. Miguel Jimenez and Dr. Tannaz Modaresi, Partners
Injury and Wellness Specialists of Georgia
Guest BIO:
Dr. Jimenez is a board certified and fellowship trained orthopedic spine surgeon with 13 years of experience. He is bilingual and speaks spanish. He specializes in minimally invasive procedures including spinal injections and surgery. He practice is focused on the treatment of spinal injuries that occur during motor vehicle accidents.
Dr. Tannaz Modaresi is graduating from Life university. She is a state and national Board Certified Chiropractor and is also Certified in Physical Therapy Modalities. She has taken extensive post-graduate courses in auto injury, extremity adjusting and disc disorders. Her mission is to improve health and quality of life for her patients and their families by using the most updated, innovative and non-invasive methods and equipment.
Topics/Questions:
About our practice
Medical Topic: What does numbness and tingling mean after a motor vehicle accident
Web Site and Social Media:
www.InjuryWellnessSpecialists.com
https://www.facebook.com/Injury-Wellness-Specialists-Of-Georgia-1566057260322820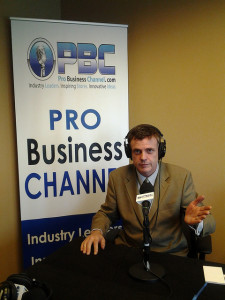 John Wales
Law Office of John D. Wales
Guest BIO:
John practices labor and employment law, the field he started practicing in back in 1993. He represents individuals in claims of discrimination and unfair treatment by their employers or by government offices. John also provides information and representation to employees who seek to exercise the protections that federal law provides for occupational heath and safety, overtime pay, family medical leave and employee benefits.
Topics/Questions:
With the internet age here and general awareness of discrimination laws, can't most be get answers themselves?
In your twenty three years of employment discrimination issues, are there areas that you see becoming more of a problem?
Is it true that if your disabled or on Family Medical Leave, you cannot be fired?
If someone believes they are being discriminated against what's the first step?
Is it difficult to prove discrimination?
What do see as the next step in federal employment law?
And as a separate question, what would you like to see?
Web Site and Social Media:
https://www.linkedin.com/in/john-derek-wales-50a19220
Join Show Host and Guests Every 2nd Tuesday 11:00 am
Broadcasting LIVE from Pro Business Channel Studios in Atlanta.
Support our show sponsor at:
www.PrinceMay.com
678-253-4627
To view guest photos from this show, visit:
www.ProBusinessPictures.com
To nominate or submit a guest request visit:
www.LawandMedicineShow.com
Law and Medicine Show Episode 001
Princenthal & May has built a superior reputation on its dedication and commitment to obtaining the best result possible for each and every client the firm serves. Based in Sandy Springs, but handling cases throughout Georgia, our attorneys specialize in wrongful death and significant personal injury cases, as well as workers' compensation claims. A testament to the firm's reputation and ability is the fact that the majority of clients the firm represents are referred to us by other attorneys and former clients.
A FOCUSED APPROACH
In order to provide the highest quality of service, which can only be achieved through concentrated focused, the firm is divided into two teams. The Personal Injury team is dedicated to representing victims seriously injured by the negligence of others. The torts giving rise to such cases involve trucking accidents, automobile collisions, medical malpractice, products liability and premises liability. The Workers' Compensation team represents men and women who suffer on-the-job injuries, including brain injuries, spinal injuries, crush injuries, burns and injuries resulting in disfigurement.
A COLLABORATIVE EFFORT
While the firm maintains separate teams for personal injury and workers' compensation cases, our attorneys work together on cases which involve both the negligence of a third party and workers' compensation claims. For example, a client who is injured while using a defective machine while at work may have a product liability claim against the manufacturer of the machine and a worker's compensation claim. Similarly, a person who is injured in a motor vehicle collision while on the job may have a worker's compensation claim and a tort claim against the at-fault driver who caused the wreck. In such cases, the firm is able to bring together the specialized knowledge and experience of both the Personal Injury and Workers' Compensation teams to maximize the client's recovery.
THOROUGH AND AGGRESSIVE PREPARATION
We prepare every case to go to trial. We immerse ourselves in the legal and medical issues, and get to know our clients on a personal level so that we are fully aware of the losses they have suffered. We hire the most qualified experts and gather all evidence necessary to be successful at trial. Because we are prepared to win at trial, we are often able to maximize our clients' recoveries through settlement.
---
Also published on Medium.