Podcast: Play in new window | Download | Embed
Subscribe: Apple Podcasts | Android | Email | Google Podcasts | Stitcher | TuneIn | RSS | More
Kody Bateman Author of The Power of Human Connection on Visionaries & Influencers
Appearing in the Pro Business Channel studios…
Kody Bateman, Founder and Chief Visionary Officer
SendOutCards


The Premier Authority On Relationship Marketing In The World Today
His training and systems have impacted over 700,000 users over the past 10 years. In that time, Kody has conducted live relationship marketing and personal development training events around the world. He has trained hundreds of thousands of people on the concepts of "Finding and building the best version of you so you can give that away to the people you meet and serve.
Announcing the release of a new book "The Power of Human Connection!"
How Relationship Marketing is Transforming the Way People Succeed
When most people see the term relationship marketing, they tend to focus more on the second word than on the first. They want to know how they can market to get more business. But increasingly, the business world is beginning to realize the key to building business is creating genuine relationships, appreciating your customers and clients, and networking to give.
The key is to focus on relationship 80 percent of the time and marketing 20 percent of the time.  Kody highlights many success stories from people across a wide range of business niches who have implemented his relationship marketing principles with tremendous success.
Foreword by Ivan Misner, Ph.D founder of BNI Business Network International
Connect with Kody Bateman and More info about the book visit:  www.KodyBateman.com
Check out the SendOutCards service Click Here for a Free Account!
https://www.sendoutcards.com/facebook

---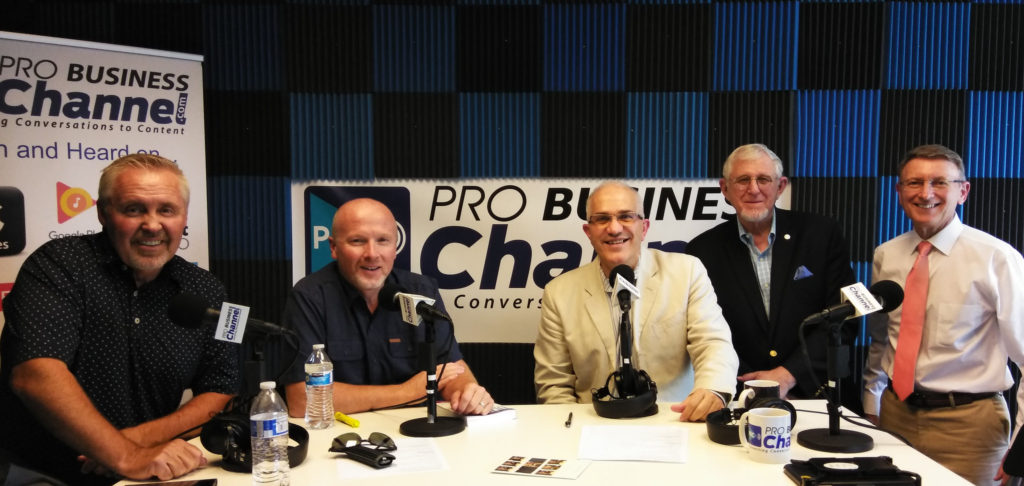 SCROLL DOWN TO SEE MORE STUDIO PHOTOS
AND PHOTOS FROM THE BOOK TOUR!!!


About the show:
Imagine having conversations with some of the most influential people of our time! You & I will be doing exactly that on each episode of Visionaries & Influencers Podcast!
About the show sponsors: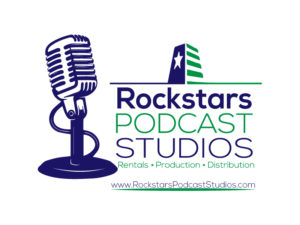 Made possible in part by:  Rockstars Podcast Studios creators of Podcasting as a Service!
Offering Rentals, Production and Distribution, visit:  www.RockstarsPodcastStudios.com
And also by Podcasters Directory the World's Largest Directory For & About Podcasters! register now at www.PodcastersDirectory.com
Broadcasting LIVE from the Pro Business Channel Atlanta Studios and worldwide across the PBC syndicated networks.
Don't miss an episode, subscribe now across the PBC Syndicated Networks… iHeartRadio, iTunes, Google Podcasts, Spotify and more. Share this episode using the easy share social media links and join Rich Casanova next time for more conversations with Visionaries & Influencers!
About the show host:
Rich Casanova, Chief Visionary Officer
Pro Business Channel
Rich Casanova began his broadcasting career in California's central valley at KSKS-FM. While in California he also ran a successful entertainment company whose staff and crew entertained over 100,000 people. After moving to Atlanta and selling his entertainment company, Casanova ventured into publishing as the Publisher and Franchise Owner of Coffee News.
Later became the Founder and CCO, Chief Connection Officer, of an online platform where local business professionals register to receive a free list of the top 100 networking events in metro Atlanta.
With a name like Casanova and his gregarious personality, Rich was a natural as a music radio DJ. "I got the radio bug early in my career and often thought how great it would be if there was an opportunity to participate in a talk radio format with a pro-business perspective interviewing thought leaders from the local business community." Thus was born the Pro Business Channel where Rich is the CoFounder and Chief Visionary Officer.
Connect with the show host:  https://www.linkedin.com/in/richcasanova
Check out more episodes visit:  www.VisionariesandInfluencersPodcast.com
Submit an entry to be a guest:  Click Here
View guest photos visit:  www.ProBusinessPictures.com
Recent Photos From Visionaries And Influencers Podcast

Flickr Album Gallery Powered By:
WP Frank
---
Also published on Medium.