Hakeem Isaac CoFounder of unboXt on CoFounders Podcast
About unboXt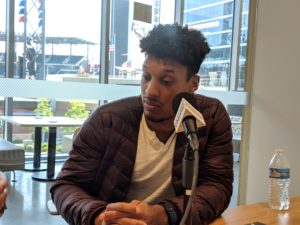 unboXt technology is used by hiring managers and recruiters to measure the compatibility between a candidate, corporation and team. The uniqueness of their product is a dynamic algorithm which has the ability to look within an organization and department to ensure candidate fit.
Our Story
Companies, departments and managers are losing talented employees everyday. In fact, the average Fortune 500 Company spends over $50MM annually in the U.S. on employee turnover.  The cause? Employees are lacking impact, purpose and compatibility with their direct teams. A staggering 70% of today's workforce feel undervalued and disengaged in their current roles.
unboXt takes a scientifically proven approach to helping match a company's needs to a candidate's desires. In short, unboXt gets the right person in the right seat.
Yesterday's question was, "can they get the job done?" Today, the more relevant question is "will they stay?"
The Vision
unboXt was founded based on a simple principle: trust through transparency. unboXt is on a mission to fundamentally change the way people view and approach their work lives.
Connect
---
CoFounders Podcast:  Conversations with Co-Founders & Start-Ups
Show Host:
Rich Casanova, Chief Visionary Officer
Pro Business Channel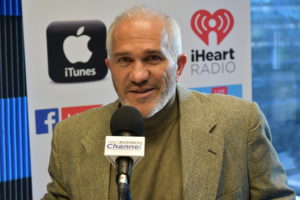 Rich Casanova began his broadcasting career in California's central valley at KSKS-FM. While in California he also ran a successful entertainment company whose staff and crew entertained over 100,000 people. After moving to Atlanta and selling his entertainment company, Casanova ventured into publishing as the Publisher and Franchise Owner of Coffee News, headquartered in Bangor, ME.
Later became the Founder and CCO, Chief Connection Officer, of an online platform where local business professionals register to receive a free list of the top 100 networking events in metro Atlanta.
With a name like Casanova and his gregarious personality, Rich was a natural as a music radio DJ. "I got the radio bug early in my career and often thought how great it would be if there was an opportunity to participate in a talk radio format with a pro-business perspective interviewing thought leaders from the local business community." Thus was born the Pro Business Channel where Rich is the CoFounder and Chief Visionary Officer.
Connect with Rich:
Website:  www.RichCasanova.com
Linkedin:  https://www.linkedin.com/in/richcasanova
Twitter:  https://twitter.com/RichCasanovaCom
Instagram:  https://www.instagram.com/RichCasanovaCom
View recent episodes or submit a guest request visit:
www.CoFoundersPodcast.com
To view more photos from this show visit:
www.ProBusinessPictures.com
(Click on the show photo album)
Recent Photos From The CoFounders Podcast

Flickr Album Gallery Powered By:
WP Frank
---
Also published on Medium.