Graham Tutt, Indoor soccer facilities developer and Jake Hadden, Co-founder of DigitalCrafts
---
Jake Hadden, Co-founder of DigitalCrafts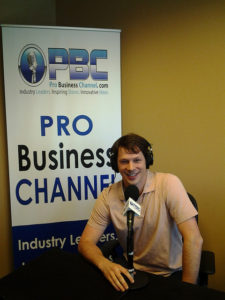 Jake is a UGA grad who began his career at Accenture as a management consultant. He then left for Interface, where he led a global innovation accelerator (think an internal shark tank). In addition to his Student Services responsibilities, Jake is also our in-house beginner and volunteer test subject for new curriculum projects.
DigitalCrafts is an Accelerated Learning Program (more affectionately known as a "code school" or "coding bootcamp") headquartered in Atlanta, GA.  Our flagship course is a 16 Week Immersive Bootcamp transforming beginners into full-stack developers with cutting edge skill sets, polished portfolios, interview training, and on-going career support.  Each of our instructors has over 10 years of professional development experience. They're passionate about software and love giving back to the tech community by training the next generation of builders.  Our Immersive Bootcamp is held at DigitalCrafts HQ, directly next door to MARTA and the Atlanta Tech Village in Buckhead. We're lucky to share our space with ArrayFire, a fantastic group of engineers, and students will be exposed to all the goodness the surrounding tech community has to offer.
www.DigitalCrafts.com
www.twitter.com/dgtlcrafts
https://www.facebook.com/digitalcraftsllc/
https://www.linkedin.com/company/digitalcrafts
Connect with Jake on Linkedin:   https://www.linkedin.com/in/jakehadden
---
Graham Tutt
Indoor and outdoor soccer facilities developer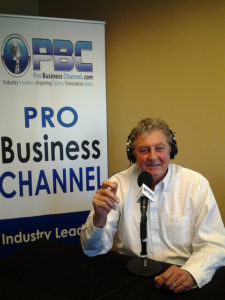 Former Atlanta Chiefs Goalkeeper, NASL Division Champions Indoors and Outdoors 1981
Georgia Soccer Hall of Fame 2012 – Given through developments made in youth, club, high school, college and professional indoor and outdoor soccer. Former 10 year professional goalkeeper in London, England for Charlton Athletic, Pretoria, South Africa, Columbus, Ohio and Atlanta Georgia (two pro teams – Chiefs and Generals), Indoor and outdoor soccer facilities developer, Youth Summer Soccer Camps have exceeded 39,700 since 1982 … former Exec Vice President of the Atlanta Attack pro-indoor franchise.
Connect with Graham on Linkedin:   https://www.linkedin.com/in/grahamtutt
---
Georgia Business Radio Interviewing industry and thought leaders with compelling stories. Relevant content on current business trends live from the Pro Business Channel studios in Atlanta. In addition to the live broadcast, GBR content is in distribution across multiple syndicated platforms with more than 500,000 downloads.
Show Host:
Rich Casanova, Chief Visionary Officer
Pro Business Channel
Rich Casanova began his broadcasting career in California's central valley at KSKS-FM. While in California he also ran a successful entertainment company whose staff and crew entertained over 100,000 people. After moving to Atlanta and selling his entertainment company, Casanova ventured into publishing as the Publisher and Franchise Owner of Coffee News, headquartered in Bangor, ME.
Later became the Founder and CCO, Chief Connection Officer, of an online platform where local business professionals register to receive a free list of the top 100 networking events in metro Atlanta.
With a name like Casanova and his gregarious personality, Rich was a natural as a music radio DJ. "I got the radio bug early in my career and often thought how great it would be if there was an opportunity to participate in a talk radio format with a pro-business perspective interviewing thought leaders from the local business community." Thus was born the Pro Business Channel where Rich is the CoFounder and Chief Visionary Officer.
https://www.linkedin.com/in/richcasanova
https://twitter.com/RichCasanovaCom
Check out more episodes or submit a guest request visit:
www.GeorgiaBusinessRadio.com
To view guest photos from this show, visit:
www.ProBusinessPictures.com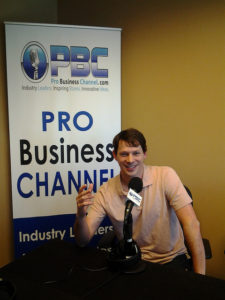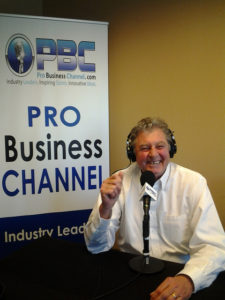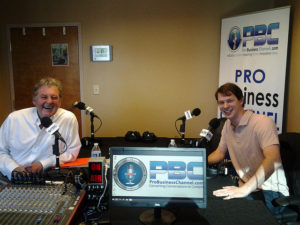 Recent Photos From Georgia Business Radio

Flickr Album Gallery Powered By:
WP Frank
---
Also published on Medium.