Podcast: Play in new window | Download | Embed
Subscribe: Apple Podcasts | Android | Email | Google Podcasts | Stitcher | TuneIn | Spotify | RSS | More
From Healthcare to Auto and Lessons Learned as a Professional Entrepreneur Larry Pearson Interview on Capital Club Radio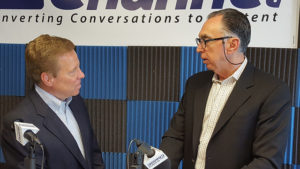 Larry Pearson, President and CEO of Independent Dealers Advantage, LLC (IDA), a sub-prime automobile finance company, shares with Michael his journey from managing and owning medical providers to purchasing and servicing point of sale sub-prime in auto portfolios in the South Eastern U.S.
Larry founded IDA in January 2001 to purchase, underwrite, verify, and collect point of sale and bulk sub-prime indirect auto paper. He managed the growth of IDA's portfolio to $20,000,000 and outside servicing portfolios to $90,000,000.  Larry is a recognized leader and authority in the subprime auto segment.
Prior to his achievements in the subprime auto industry, Larry spent nearly 30 years in the insurance and healthcare services industries; buying, building, operating and selling a variety of healthcare service companies in ophthalmology sectors. Larry earned a BS in Industrial Management at Georgia Institute of Technology in 1970.
Here is a glimpse of what Larry shared in the interview.
"So he had me go to work one summer in the spinning room, cleaning lights in the cotton mill, and it was about 130 degrees … and he said … 'You can spend the rest of your life doing this type of work or you can decide to aggressively pursue your education.'"
"Entrepreneurs would tell you they make every mistake you can possibly make along the way, and you just have to recognize your mistakes for what they are and learn from them and go on. And not let it become a failure."
"Helping people is very important to me, my faith is very important.  I feel like I'm challenged to help people, and this was one of the ways that we could do it."
---
Capital Club Radio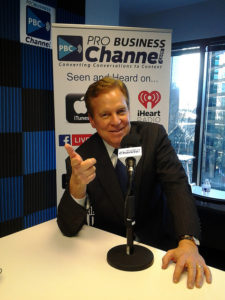 Hosted by: Michael Flock
Sponsored by: Flock Specialty Finance
Providing a forum for leaders in the middle market segment which has typically been undeserved by traditional banking.
Listeners gain valuable business insights and perspectives to deal with market uncertainty. Topics include: key success factors, both personal and professional, dealing with adversity, outlook for the industry and your business.
For more info about Michael Flock and Flock Specialty Finance visit:
www.FlockFinance.com
To nominate or submit a guest request visit:
www.CapitalClubRadioShow.com
To view more photos from this show visit:
www.ProBusinessPictures.com
Recent Photos From Capital Club Radio

Flickr Album Gallery Powered By:
WP Frank
---
Also published on Medium.