Podcast: Play in new window | Download | Embed
Subscribe: Apple Podcasts | Android | Email | Google Podcasts | Stitcher | TuneIn | Spotify | RSS | More
From a Kid in a Hardware Store to a Leading Debt Buyer! Mike Boyle Interview on Capital Club Radio
Join Michael Flock of FLOCK Specialty Finance as he interviews Mike Boyle. Mike is the Founder of C&E Acquisitions (C&E), a debt buyer based in Bel Air, Maryland focused on asset purchases in the healthcare space. Following the sale of C&E Acquisitions to Diverse Funding, he became Executive Vice President of Diverse, a leading middle market debt buyer. Mike discusses lessons learned from his previous work experience, including a stint at a hardware store that surprisingly carried through to his career in debt purchasing.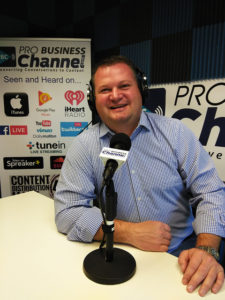 Mike started the company while he was an account executive at EMC Corporation where he was selling data center and infrastructure services to hospitals and law firms. He gained an appreciation for technology while working at Systems Alliance where he sold technology solutions to the university marketplace. Mike first learned financial analysis skills at Partners First Holdings where he managed the financial aspect of its outsourcing relationship with FDR. He also had gained valuable exposure to advertising principles when he started his career at MBNA managing major advertising campaigns including the launch of the Platinum Card.
Mike was the first in his family to graduate from college earning BA degrees in Business Administration and Marketing before adding an MBA in Finance from Loyola University Maryland. He is the proud father of three children.
---

Capital Club Radio
Hosted by: Michael Flock
Sponsored by: Flock Specialty Finance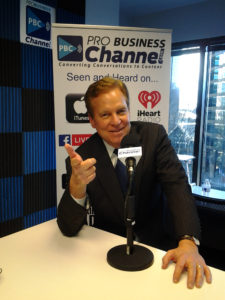 Providing a forum for leaders in the middle market segment which has typically been undeserved by traditional banking.
Listeners gain valuable business insights and perspectives to deal with market uncertainty. Topics include: key success factors, both personal and professional, dealing with adversity, outlook for the industry and your business.
For more info about Michael Flock and Flock Specialty Finance visit:
www.FlockFinance.com
To listen to more episodes visit:
www.CapitalClubRadio.com
To nominate or submit a guest request visit:
https://www.OnAirGuest.com
To view more photos visit:
www.ProBusinessPictures.com
Recent Photos From Capital Club Radio

Flickr Album Gallery Powered By:
WP Frank
---
Also published on Medium.