Podcast: Play in new window | Download | Embed
Subscribe: Apple Podcasts | Android | Email | Google Podcasts | Stitcher | TuneIn | Spotify | RSS | More
Dream On 3, Enduring Hearts and Serv International on NonProfits Radio
Michelle Cline, Executive Director
Dream On 3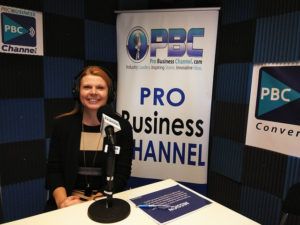 After 22 years as a public educator (high school teacher and principal), Michelle found the perfect vehicle to truly impact the culture of high schools. As the Executive Director of Dream On 3, she combines her doctorate in educational leadership, her practical experience of working within schools, and her passion for impacting change.
Brief Description of Product or Service:
Dream On 3 is a non-profit organization, and our mission is to make dreams come true for children (ages 5-21) with chronic illnesses, intellectual and developmental disabilities, or life-altering conditions by creating experiences of joy and magic through the world of sports. We also believe that anything is possible when you have a team of community sponsors, healthcare providers, schools, and professional/collegiate athletes huddled around you.
Topics to Discuss:
Past Dreams
Upcoming Dreams
Web Site / Linkedin / Social Media Links:
www.dreamon3.org
https://www.linkedin.com/in/michelle-cline-a79418145
---
Carolyn Salvador
Executive Director, Enduring Hearts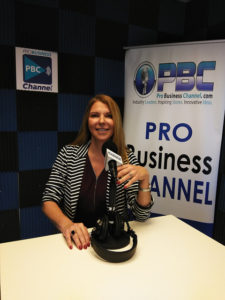 Before I went to work for Enduring Hearts, a 501 C3 non-profit started here in Ga, I thought that a heart transplant was the "cure". I had no idea that a transplant was only a bridge to life and that on average a heart transplant lasted only 10-12 years.
Image a child with heart failure, waiting for another child to die so they can get their new heart. It is really unthinkable as a parent. Although congenital heart defects are the most common birth defect, impacting 1 out of 1000 children, very little research has been put forth around children with heart disease and specifically those that have late stage failure and need a heart transplant.
Enduring Hearts is funding innovative pediatric heart transplant research nationally to help make that transplant the cure and give children the chance to live long happy lives. In fact our scientific advisory committee has identified $3.1M that they believe we need to fund over the next several years to answer questions that can save lives.
Brief Description of Product or Service:
Enduring Hearts is the only organization dedicated solely to funding pediatric heart transplant research to help children with heart failure have the chance to live longer, healthier lives.
Topics to Discuss:
Our story
The mission
Why support is needed
Especially on National Giving Tuesday
Web Site / Linkedin / Social Media Links:
www.enduringhearts.org
https://www.linkedin.com/in/carolynsalvador1
---
Adili Kea, Chief Development Officer
SERV INTERNATIONAL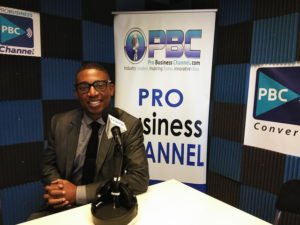 I engage communities to build a bridge between resources and need by creating opportunities to make life saving impact locally and internationally.
I partner with people to deliver life saving resources locally and internationally. 1.2 million meals served in East Africa in 2018 and 933 boxes of food delivered to families in need in Georgia through our local efforts.
Brief Description of Product or Service:
We deliver relief food to remote villages around the world
SERV INTERNATIONAL: WE ARE ALL ABOUT GIVING PEOPLE THE OPPORTUNITY TO SEE AND EXPERIENCE LIFE IN A WHOLE NEW WAY.
Mission: We use food as a platform to share God's love and transform lives.
Vision: To physically and spiritually feed people and develop stronger communities in some of the most remote regions in the world.
How: SERV has used food as a platform to share God's love since 2000. For the past 18 years, SERV has kept its focus on food, but it has led to so much more. We build relationships with people who live in some of the most extreme conditions on the planet, and we keep going back, providing clean water, shelter, education, protection from human trafficking and so much more.
We invite you to join us on a mission trip to personally experience life in a whole new way. You will never be the same after traveling with us to the ends of the earth and beyond, serving others in need and reaching the lost. Don't want to travel that far? You can sponsor a child at our House of Hope orphanage, volunteer with us or become a partner or underwriter to help us further our reach. There are so many ways you can make a difference. You can start today!
Web Site/Social Media:
www.Servone.org
https://www.linkedin.com/in/adili-kea-bbab75151
---

Non Profits Radio! Be Our Guest and "Broadcast Your Cause!"
Mission: Share compelling stories of local community nonprofit organizations.
Inviting nonprofits and companies/individuals supporting nonprofits to join us in the studio for a guest interview on NonProfits Radio! A passion project of Pro Business Channel, the creator of NonProfits Radio "as our way to support and help tell the stories of local nonprofits"!!
Hosted by: Rich Casanova

Rich Casanova began his broadcasting career in California's central valley at KSKS-FM. While in California he also ran a successful entertainment company whose staff and crew entertained over 100,000 people. After moving to Atlanta and selling his entertainment company, Casanova ventured into publishing as the Publisher and Franchise Owner of Coffee News, headquartered in Bangor, ME.
Later became the Founder and CCO, Chief Connection Officer, of an online platform where local business professionals register to receive a free list of the top 100 networking events in metro Atlanta.
With a name like Casanova and his gregarious personality, Rich was a natural as a music radio DJ. "I got the radio bug early in my career and often thought how great it would be if there was an opportunity to participate in a talk radio format with a pro-business perspective interviewing thought leaders from the local business community." Thus was born the Pro Business Channel where Rich is the CoFounder and Chief Visionary Officer.
http://www.ProBusinessChannel.com
https://www.linkedin.com/in/richcasanova
https://twitter.com/RichCasanovaCom
Non Profits Organizations – to submit a guest request visit: http://www.OnAirGuest.com
For Profit Companies – inquire about sponsor opportunities visit: https://probusinesschannel.com/contact-us
To learn more and listen to episodes visit: http://www.NonProfitsRadio.org
To view photos of recent episode visit: http://www.ProBusinessPictures.com
Recent Photos From Non Profits Radio

Flickr Album Gallery Powered By:
WP Frank
---
Also published on Medium.