Podcast: Play in new window | Download | Embed
Subscribe: Apple Podcasts | Android | Email | Google Podcasts | Stitcher | TuneIn | Spotify | RSS | More
Carole Williams and Rachelle Kuramoto, 48in48 and Robin Stern, Be Better Not Bitter on NonProfits Radio
Carole Williams, Director of Development and Partnerships
48in48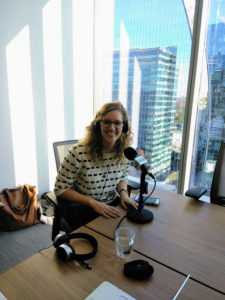 Carole Williams is the Director of Development and Partnerships for 48in48, a nonprofit that brings together marketing professionals to build websites and digital materials for 48 nonprofits in 48 hours. The fast-growing organization operates in 6 cities, including London and cities across the U.S.
A graduate of The University of Georgia, Carole has dedicated her career to working on nonprofit development with a focus in donor relations, volunteer management, and corporate partnerships. She has a passion for establishing new programs for good, maximizing community engagement within a city. With 48in48, the BIG goal is to hold skills-based volunteer opportunities annually in 48 cities across the globe engaging 10,000 volunteers and 2,500 nonprofits, reaching $75 million of impact.
https://www.linkedin.com/in/carolewilliams
---
Rachelle Kuramoto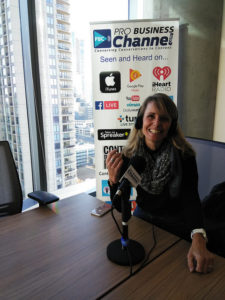 Helping companies be more distinct and sustainable through branding and content marketing
Brand content professional with experience in branding, messaging, naming, content marketing, market research, SEO, and writing for web, video, print, collateral, and more.
Method, collaboration, entrepreneurial drive and a passion for storytelling mark my approach. I provide specialist support for agencies, partner with visual branding and web development firms, and serve clients across the U.S. and abroad.
Offerings Include: Branding, Naming, Messaging, Content Marketing, Website Strategy and Optimized Copy/SEO, Market Intelligence, Project Management, Ghostwriting, Asset and Sales Collateral Production.
https://www.linkedin.com/in/rachellekuramoto-watchwordbrand-atlanta-branding
---
Brief Description of Service: 
48in48 mobilizes marketing and technology professionals to serve nonprofits worldwide. 48in48 holds signature events in cities across the globe, each event building 48 nonprofit websites in 48 hours. Since inception in 2015, 48in48 and its 900+ volunteers and many corporate partners have served 700+ nonprofits and created $19 million of impact, which is about $1.5M services donated to nonprofits per city each year.
48in48 serves nonprofits who have an operating budget under $3 million, who have a nonproselytizing initiative, and who are legally recognized as a nonprofit.
48in48 also provides a rare skills-based volunteer opportunity for those in marketing and technology to have a significant impact on nonprofits both locally and worldwide, using their unique talents for good.
Topics to Discuss: 
48in48 Story about why we started.
The reason 48in48 is important to volunteers and for nonprofits
What's Next – our goal to be in 48 cities worldwide
Why give to 48in48
Web Site / Linkedin / Social Media Links: 
http://www.48in48.org
https://48in48.org/giving-tuesday-homepage
https://www.instagram.com/48in48
https://twitter.com/48in48org
https://www.facebook.com/48in48org
https://www.linkedin.com/company/48in48
---
Robin Stern
Be Better Not Bitter, INC. 
Brief Description of Product or Service: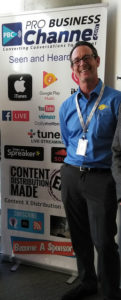 Be Better Not Bitter Is a 501(c)(3) nonprofit Georgia Corporation with a mission to give back to the community what we have been so freely and graciously given. We are partnering with industry and business to reach a group of undiscovered geniuses, to give them an opportunity to have an employable skill NOW.
Topics to Discuss: 
Current projects and projections for March4Tech our computer training / mentoring class that just completed its 3 year. General mentality of the giving process and how philanthropy in any form is beneficial to not only the recipient but the giver and the entire community overall.
Web Site / Linkedin / Social Media Links: 
http://bbnb.org
http://march4tech.com
https://www.facebook.com/bbnbinc
https://www.facebook.com/march4tech
https://www.linkedin.com/in/robin-stern-73865846
---
Non Profits Radio! Be Our Guest and "Broadcast Your Cause!"
Mission: Share compelling stories of local community nonprofit organizations.
Inviting nonprofits and companies/individuals supporting nonprofits to join us in the studio for a guest interview on NonProfits Radio! A passion project of Pro Business Channel, the creator of NonProfits Radio "as our way to support and help tell the stories of local nonprofits"!!
Hosted by: Rich Casanova

Rich Casanova began his broadcasting career in California's central valley at KSKS-FM. While in California he also ran a successful entertainment company whose staff and crew entertained over 100,000 people. After moving to Atlanta and selling his entertainment company, Casanova ventured into publishing as the Publisher and Franchise Owner of Coffee News, headquartered in Bangor, ME.
Later became the Founder and CCO, Chief Connection Officer, of an online platform where local business professionals register to receive a free list of the top 100 networking events in metro Atlanta.
With a name like Casanova and his gregarious personality, Rich was a natural as a music radio DJ. "I got the radio bug early in my career and often thought how great it would be if there was an opportunity to participate in a talk radio format with a pro-business perspective interviewing thought leaders from the local business community." Thus was born the Pro Business Channel where Rich is the CoFounder and Chief Visionary Officer.
http://www.ProBusinessChannel.com
https://www.linkedin.com/in/richcasanova
https://twitter.com/RichCasanovaCom
Non Profits Organizations – to submit a guest request visit: http://www.OnAirGuest.com
For Profit Companies – inquire about sponsor opportunities visit: https://probusinesschannel.com/contact-us
To learn more and listen to episodes visit: http://www.NonProfitsRadio.org
To view photos of recent episode visit: http://www.ProBusinessPictures.com
Recent Photos From Non Profits Radio

Flickr Album Gallery Powered By:
WP Frank
---
Also published on Medium.