Podcast: Play in new window | Download | Embed
Subscribe: Apple Podcasts | Android | Email | Google Podcasts | Stitcher | TuneIn | Spotify | RSS | More
Business Impact on Distracted Driving and #AtlantaKindness on Georgia Business Radio
Doug Rieder
Chairman / Partner at Sterling Seacrest Partners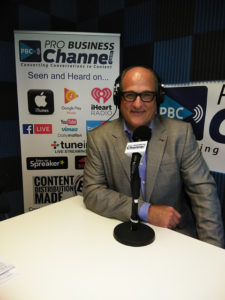 I specialize in risk management and insurance & surety bond broking for medium to large commercial contractors and real estate developer / managers. Specialties: General Contractors, First Tier Trade Subcontractors, Grading / Utility Contractors and Real Estate Developers
Brief Description of Product or Service:
Sterling Seacrest Partners is a top-ranked insurance brokerage and consulting firm. The company serves a wide range of clients with complex property/casualty, employee benefit and personal insurance needs.
Topics to Discuss:
Distracted driving and businesses. Most of the discussion since the new law was passed has centered around what individual drivers can and cannot do with their phone while driving. But it's vital for businesses to have a strong plan for their employees.
In our 24-hour workplace, with employees always potentially just a call or text away, every company should have policies in place to make sure their employees are abiding by the law and are safe.
Leaders must set the tone for safe driving at their companies. It's not just one tactic. This should be a multi-pronged approach that ingrains safety into your company culture.
1.Talk About It – Make conversations about safe driving a regular part of new employee orientations, quarterly company meetings, more.
2.Training – Safe driving should be a part of the "new employee" training, and should be incorporated into larger training sessions.
3.Enforcement – The culture must be clear about enforcement. Employees must understand that the policy is real or it'll have no value.
4.Walk the Talk – It is important that the company actually live its plan.
Web Site / Linkedin / Social Media Links:
Linkedin: http://www.sterlingseacrest.com/team/doug-rieder/
Website: www.sterlingseacrest.com
Twitter:  https://twitter.com/sterlingseacres
LinkedIn: https://www.linkedin.com/in/sterling-seacrest-partners-01390540/
Facebook: https://www.facebook.com/sterlingseacrestpartnersinc
YouTube: https://www.youtube.com/watch?v=yxkYBp8V_d0
---
Shayne Walsey
President, UrbanEnterprises.com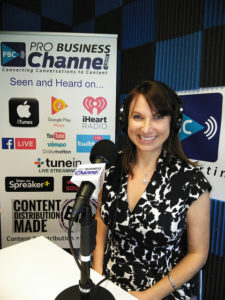 Urban Enterprises is a boutique promotional and event staffing firm that has been serving Atlanta businesses for 35 years. We staff high-end brand ambassadors for our clients events and promotions. Our client list includes larger brands like the AJC, Simon Malls, and Disney on Ice, as well as more local brands like Marlow's Tavern, Willy's, and Bantom & Biddy. While headquartered in Atlanta, we service clients throughout the South East. Our key services include the following:
EVENT & PROMOTIONAL STAFFING
UrUrban Enterprises offers a full range of staffing programs including full time, part time, seasonal and event staffing. Urban Enterprises provides a turnkey solution for onsite event management including event coordination and event managers. Clients that take advantage of this service include the Atlanta Jewish Film Festival, the AmericasMart, and Lenox Square.
OFFICE BUILDING DISTRIBUTION
Our Promotion Specialists reach the business community by personally distributing your coupons/promotional materials directly into the hands of the business people working in the local trade areas. Using our office database, our ladies go door to door in office buildings delivering your materials to the front lines of the office community. Current clients include Peachtree Center, Willy's Mexican Grill, and Papa John's.
COMMUNITY DISTRIBUTION
Teams deliver postcards and hang posters in coffee shops, retail, restaurants, community boards, churches, schools, day-care centers and other neighborhood related businesses. This grassroots approach is a cost effective and high yield method to promote events and non-profits. Recent distributions include Ringling Brothers, the Alliance Theatre, and Fernbank.
For more information, please visit out website at www.UrbanEnterprises.com.
Topic to Discuss:
#AtlantaKindness
Web Site / Linkedin / Social Media Links:
http://urbanenterprises.com/atlanta-kindness
https://www.linkedin.com/in/shaynewalsey
---
Whitney Kemmerick
Marketing Manager at Merlin Entertainments
Enthusiastic and dedicated professional, with six years working for Merlin Entertainments, the second largest global entertainments company. With experience in all Operational and Marketing aspects of the business, I strive to achieve maximum guest satisfaction, optimization of all Marketing channels and the personal career development of the Marketing team. I enjoy working in a fast-paced and energetic environment. In my career at Merlin Entertainments have demonstrated excellent customer service and problem solving skills, and have developed a passion for the entertainments industry.
Topic to Discuss:
#AtlantaKindness
Web Site / Linkedin / Social Media Links:
https://atlanta.legolanddiscoverycenter.com/
https://www.linkedin.com/in/whitney-kemmerick-95a840a/
---

Georgia Business Radio Interviewing industry and thought leaders with compelling stories. Relevant content on current business trends live from the Pro Business Channel studios in Atlanta. In addition to the live broadcast, GBR content is in distribution across multiple syndicated platforms with more than 500,000 downloads.
Show Host:


Rich Casanova, Chief Visionary Officer
Pro Business Channel
Rich Casanova began his broadcasting career in California's central valley at KSKS-FM. While in California he also ran a successful entertainment company whose staff and crew entertained over 100,000 people. After moving to Atlanta and selling his entertainment company, Casanova ventured into publishing as the Publisher and Franchise Owner of Coffee News, headquartered in Bangor, ME.
Later became the Founder and CCO, Chief Connection Officer, of an online platform where local business professionals register to receive a free list of the top 100 networking events in metro Atlanta.
With a name like Casanova and his gregarious personality, Rich was a natural as a music radio DJ. "I got the radio bug early in my career and often thought how great it would be if there was an opportunity to participate in a talk radio format with a pro-business perspective interviewing thought leaders from the local business community." Thus was born the Pro Business Channel where Rich is the CoFounder and Chief Visionary Officer.
https://www.linkedin.com/in/richcasanova
https://twitter.com/RichCasanovaCom
Check out more episodes or submit a guest request visit:
www.GeorgiaBusinessRadio.com
To view guest photos from this show, visit:
www.ProBusinessPictures.com
Recent Photos From Georgia Business Radio

Flickr Album Gallery Powered By:
WP Frank
---
Also published on Medium.