Podcast: Play in new window | Download | Embed
Subscribe: Apple Podcasts | Android | Email | Google Podcasts | Stitcher | TuneIn | RSS | More
Buckhead Business Show – Mobile Tech Repair Franchise and Re-Structuring Business Specialist
Company or Product Name:
Staymobile
Name and Title of Person Interviewed:
Chuck Morrison, president and Chief Marketing Officer
Guest BIO: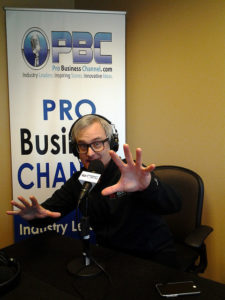 Chuck Morrison serves as Staymobile™ president and CMO, leading the companys marketing, operations and franchise support. Prior to his role at Staymobile, Morrison served as founder, president and CEO of MoRisen Records & Hot But Sour Music Publishing, an independent record label and music publishing company since 2002. He also has an extensive background in brand development, product development and marketing, overseeing the sales cycle of products from ideation to retail at HiREV, LLC., a company he co-founded in 1997.
Chuck started Staymobile in the back of a mattress store and has grown the business to more than 50 locations across 13 states.
Topics/Questions:
Can you tell us about how Staymobile started and why you felt their was a need for mobile device repair?
Can you tell us about how you were able to growth the business to more than 50 locations?
How does Staymobile partner with enterprises?
How does Staymobile partner with K-12 schools?
What is the state of the franchising industry in Georgia?
What is the state of the mobile tech repair industry?
Web Site and/or Social Media Links:
www.staymobile.com
www.facebook.com/Staymobile
@StaymobileUSA
---
Company or Product Name:
Rich Hart Global Inc. / Evalucore Institute
Name and Title of Person Interviewed:
Rich Hart
Guest BIO: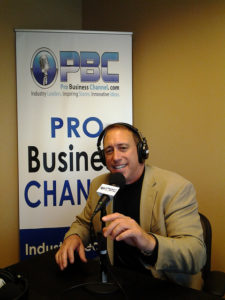 Rich is a prominent Business Dynamics Coach, International Real Estate Broker and Finance/ Wealth Consultant. Specializes in entrepreneurial and corporate business structuring as a "FOCUS Strategy Planning Developer" with offices in Georgia, New York and Florida. Prior to his speaking career, he spent over 35 years as a business executive and entrepreneurial professional in International Corporate America developing and integrating operating practices for national and international business corporations. His organizational expertise as a Re-Structuring Business Specialist has prominently influenced many in the fields of Manufacturing, Distribution, Sales, Customer Service, Marketing, Finance and Technology. He is most recognized as a Business Educator & FOCUS Consultant for numerous profit and non-profit entities across the country. Rich is an accomplished International Real Estate Broker, Wealth Consultant, Speaker, and Instructor for the National Association of REALTORS®, REBAC (Real Estate Buyers Accredited Council), and REBI (Real Estate Business Institute). As a Behavioral Resource Consultant, associated with Predictive Results and Predictive Index, he provides best hiring avenues and people solutions for today's most diverse business environments. As a "Health of Wealth" Finance Consultant, he provides numerous avenues of restoring wealth initiatives to the growing generations. As an accomplished Body Builder, National Certified Fitness and Nutrition Consultant, he brings the "Health of Wealth" to the forefront of the wide world of Personal & Business Development, Real Estate, and Financial Services.
Topics/Questions:
Business Development, Real Estate & Financial Services…
Web Site and Social Media Links:
www.RichHart.com and all related social sites
The Buckhead Business Show Spotlights Industry Leaders in Buckhead and Atlanta! Brought to you in part by The BBA and Broadcast LIVE from the Pro Business Channel Studios.
For more info about the BBA visit:
www.BuckheadBusiness.org
To nominate or submit a guest request visit:
www.BuckheadBusinessShow.com
To view photos from this show, visit:
www.ProBusinessPictures.com  
Recent Photos From The Buckhead Business Show

Flickr Album Gallery Powered By:
WP Frank
---
Also published on Medium.