Podcast: Play in new window | Download | Embed
Subscribe: Apple Podcasts | Android | Email | Google Podcasts | Stitcher | TuneIn | Spotify | RSS | More
Buckhead Business Show – Georgia Entertainment Industry Film, Television, New Media and Eagle Rock Studios
Bernadette Boas
CEO of Ball of Fire Media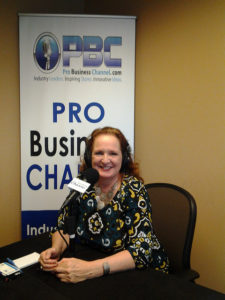 Bernadette Boas, Entertainment Industry Leader with Ritz Group and CEO of Ball of Fire Media spearheads the states premier event 2017's Creative + Investor Summit on June 8th, and will be sharing with us how this event is helping to expand the entertainment industry footprint in Georgia.
Topics to Discuss:
Entertainment in Georgia
Ritz Group's 2017 Creative + Investor Summit
---
Taylor Owenby, Founder
matchbook media + pr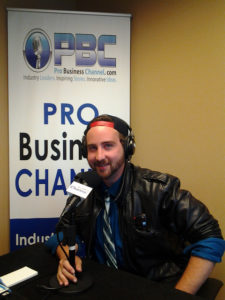 Producer of Film, Television and New Media. Eligible for the Producer's Guild of America and Founder of matchbook media + pr, Georgia's ONLY full-service production and public relations firm.
Entrepreneur I Producer I Fundraiser
An up-an-coming creative with a passion for producing. A go-getter with connections and a killer work ethic if the price is right or it's a cause I believe in. I am the guy who will create an insane campaign so far out-of-the-box you forgot a box was there. Then, I reel it in with creative strategy and a knack for communication, Timekeeper and budget hound with a sincere love of the game and the players. Before you know it, you are talking about my work even if you don't know my name.
Yeah, I'm that guy.
Ego aside, I have a passion for helping others elevate their status and their situation. From small non-profit efforts to one-on-one guidance, I get a substantial amount of my self-worth from being a positive impact on others.
My road has not been an easy one and through each challenge I grow wiser. "Live in the present, for it is a gift."
Life isn't about how many times you fall, it is how many times you get up. If something goes wrong, if things don't work out, if you make a mistake… Learn from it. If you learn and grow from an experience then how have you failed?
Failure?
There is no such thing.
Topics to Discuss:
When did you start matchbook and why?
What are you doing now?
Web Site / Social Media Links:
www.matchbookeast.com
https://www.linkedin.com/in/matchbook
---
Noah Scammon, Director of Operations
matchbook media + pr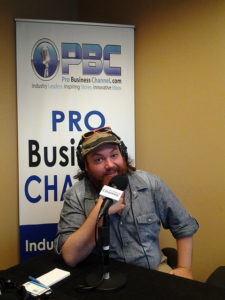 Noah Scammon is the Co-Partner and director of operations at matchbook media +pr. He works as a producer and production manager for Film and television production. As well as being apart of anything from development of new media and online content, getting millions of views on videos, to voice acting and animation in new upcoming cartoons, and even new and upcoming works in the video game industry.
Topics to Discuss:
1) Getting my start, how I got into this industry
2) funny experiences while working at studios
3) the good and bad of the industry
4) good advice for people just starting out
5) how to get into voice acting
6) how to get into animation
7) is school for entertainment for everyone?
Web Site / Social Media Links:
www.matchbookeast.com
matchbook media + pr @facebook
---
Recent Photos From The Buckhead Business Show

Flickr Album Gallery Powered By:

WP Frank
---
Also published on Medium.