Podcast: Play in new window | Download | Embed
Subscribe: Apple Podcasts | Android | Email | Google Podcasts | Stitcher | TuneIn | RSS | More
Buckhead Business Show – BBA Young Bucks Talk Money Management and Executive Presence
Company:  The Piedmont Group of Atlanta
Faizan Moosa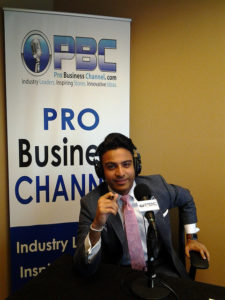 Faizan is a financial advisor with the Piedmont Group of Atlanta. In the past couple of years in Buckhead, Faizan has found ways to impact his community by getting in leadership positions all around Atlanta in the networking scene. Today he is the President of YoungBucks, project manager for IPN, and on the membership committee for the Buckhead Club.
Topics/Questions:
My story on how I got involved in BBA and the impact it has had on me and my business.
How the Buckhead community can be more involved with the outside communities in Atlanta so that we can all grow together.
Business and networking growing together.
Web Site and Social Media:
financialguide.com/faizan-moosa
https://www.linkedin.com/in/faizan-moosa-a4369731
https://www.facebook.com/TheFezMoosa
---
Company:  MassMutual – The Piedmont Group
Sharpe Sablon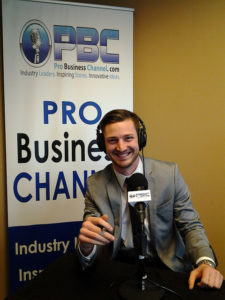 Topics to Discuss:
My Story
Industry Trends
Web Site:
www.financialguide.com/sharpe-sablon
---
​Company:
SW&A
Name and Title of Person Interviewed:
​​Hurst Williamson, Business Development Manager
Graduate of Rice University (played for their lacrosse team and lead their improv comedy troupe)
Topics/Questions:
What is spoken communications?
Topic of Storylines and Meaningful Messaging.
How to check out SW&A
Web Site and Social Media:
www.sallywilliamson.com
​https://www.linkedin.com/company-beta/519925/?pathWildcard=519925
https://business.facebook.com/ExecPresence/?business_id
​​https://twitter.com/execpresence​
---

The Buckhead Business Show Spotlights Industry Leaders in Buckhead and Atlanta! Brought to you in part by The BBA and Broadcast LIVE from the Pro Business Channel Studios.

Show Hosts:
Rich Casanova, CoFounder
Pro Business Channel
https://www.linkedin.com/in/richcasanova
https://twitter.com/RichCasanovaCom

Michael Moore, RainMaker & Chief Storyteller
https://www.linkedin.com/in/sellbyphone
https://twitter.com/BuckhedgeCEO

For more info about the BBA visit:
www.BuckheadBusiness.org

To nominate or submit a guest request visit:
www.BuckheadBusinessShow.com

To view photos from this show, visit:
www.ProBusinessPictures.com  

Recent Photos From The Buckhead Business Show

Flickr Album Gallery Powered By:

WP Frank
---
Also published on Medium.