BookLogix CEO Angela DeCaires and Rob Wilson Interviewed on Author Talk Show
Angela DeCaires
CEO, BookLogix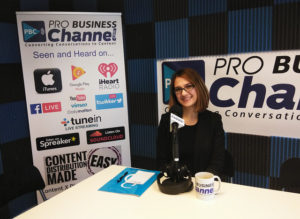 Angela DeCaires is the CEO of BookLogix. She has previously held positions as the Director of Publishing and Marketing & Communications Manager with the Atlanta-based publisher.
Angela is dedicated to helping to educate authors on the nontraditional publishing industry and is a frequent public speaker at writing conferences and events.
Angelas background includes experience in public relations, writing, broadcasting, and journalism, having spent a number of years as a TV news producer and news writer in New York state, followed by public relations work for health systems in both Florida and New York. She holds a degree in Communication/Journalism from St. John Fisher College.
Brief Description of Product or Service: 
BookLogix is an Alpharetta, GA-based book publisher that works with business professionals, authors, and folks from all industries and backgrounds to publish, print, market, and sell their books.
Topics to Discuss: 
Why listeners should think about publishing a book, What's involved in publishing process, including steps and timeframe, etc., influence of digital age on publishing, latest trends, common mistakes, etc. Basically I am very open-ended on any matter related to publishing…
Web Site / Linkedin / Social Media Links: 
https://booklogix.com
https://www.facebook.com/booklogix
https://www.instagram.com/booklogix
https://twitter.com/booklogix
https://www.linkedin.com/in/angeladecaires
---

Robert Evans Wilson, Jr.
Jump Start Your Meeting!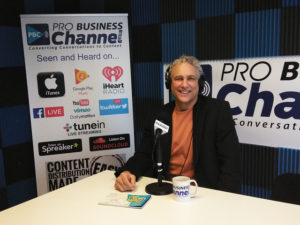 Award-winning writer and speaker, Robert Evans Wilson, Jr. works with companies that want to be more competitive through innovation, and with people who want to think more creatively. Rob is the author of the internationally syndicated column on innovation, achievement, and leadership: The Un-Comfort Zone which runs in Psychology Today and more than 300 other publications. He is also the author of four books including the inspirational book: Wisdom in the Weirdest Places; the psychological mystery novel: …and Never Coming Back; the humorous children's novel on dealing with bullies: The Annoying Ghost Kid, and the hilarious, illustrated collection of bathroom graffiti: OFF THE WALL! The Best Graffiti Off The Walls Of America.
Brief Description of  Service: 
Robert Evans Wilson, Jr. is a captivating storyteller who has entertained audiences around the world. He creates stories for speeches, articles, fiction, and advertising. His real-world content on Innovation, Creative-Thinking, Achievement, and Leadership helps people get better results in their businesses and in their personal lives. He does this through speeches, seminars, coaching, and copywriting.
Topics to Discuss: 
Innovation
Creative thinking
Dealing with change
Web Site / Linkedin / Social Media Links:
Facebook: http://www.facebook.com/robevanswilson
LinkedIN: http://www.linkedin.com/in/graffitiguy
Twitter: http://twitter.com/robevanswilson
---
Author Talk Show
Interviews with authors about their journey of writing a book, the mission, story and what they learned during the process and more! Live from the Pro Business Channel studios in Atlanta. In addition to the live broadcast, content is in distribution across multiple syndicated platforms with more than 500,000 downloads.
Show Host:
Rich Casanova, Chief Visionary Officer
Pro Business Channel
Rich Casanova began his broadcasting career in California's central valley at KSKS-FM. While in California he also ran a successful entertainment company whose staff and crew entertained over 100,000 people. After moving to Atlanta and selling his entertainment company, Casanova ventured into publishing as the Publisher and Franchise Owner of Coffee News, headquartered in Bangor, ME.
Later became the Founder and CCO, Chief Connection Officer, of an online platform where local business professionals register to receive a free list of the top 100 networking events in metro Atlanta.
With a name like Casanova and his gregarious personality, Rich was a natural as a music radio DJ. "I got the radio bug early in my career and often thought how great it would be if there was an opportunity to participate in a talk radio format with a pro-business perspective interviewing thought leaders from the local business community." Thus was born the Pro Business Channel where Rich is the CoFounder and Chief Visionary Officer.
https://www.linkedin.com/in/richcasanova
https://twitter.com/RichCasanovaCom
Check out more episodes or submit a guest request visit:
www.AuthorTalkShow.com
To nominate or submit a guest request visit:
https://www.OnAirGuest.com
To view guest photos from this show, visit:
www.ProBusinessPictures.com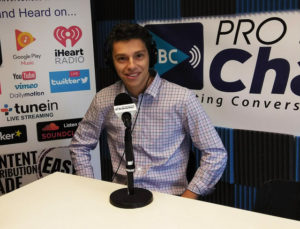 Show Production & Engineering Intern Team:
Nick Rodriguez, Audio Engineer
Recent Photos From Author Talk Show

Flickr Album Gallery Powered By:
WP Frank
---
Also published on Medium.