Podcast: Play in new window | Download | Embed
Subscribe: Apple Podcasts | Android | Email | Google Podcasts | Stitcher | TuneIn | Spotify | RSS | More
Bar Talk Radio – Savannah Distributing and Liquid Culture Discuss Cocktails, Spirits and Trends
Federico Desilets

Company:
Savannah Distributing
Topics to Discuss:
Food & Beverage
Web Site / Social Media Links: 
---
Jason Walton

Company:
Savannah Distributing Company
Topic to Discuss:
Beverage Distribution
Cocktail/spirits trends
Web Site / Social Media Links:
www.savdist.com
---
Casey Teague
Company:
Liquid Culture
Casey Teague revered as Atlanta's top Whiskey expert and owner of Liquid Culture, a spirits focused consulting, marketing, education, and events company. He consults on Whiskey programs for restaurants and does marketing for local spirits brands American Spirit Whiskey, Independent Distilling Richland Rum, and Still Pond (229) Spirits.
Casey(L) with Bar Talk Radio Host Anthony(R)
Teague began his career working in Atlanta's top restaurants. He found his passion for Whiskey when he opened Atlanta's first Whiskey bar Mac McGee. Where he hosted tastings, educational seminars, coauthored The Book of Whiskey and curated collection of over 500 bottles of old and rare Whiskeys from around the world. With his expertise, he was recruited for a position that was crafted specifically for him in the Resurgens Hospitality Group and consulted as their Whiskey Specialist. Teague implemented programs such as the H&F Whiskey Society, table side Whiskey Cart service, Whiskey Concierge, reviewed Whisk(e)ys for the HFWS weekly newsletter and used his knowledge to create distinct craft cocktails.
His knowledge of spirits continues to expand as he has learned the art of fermentation and distillation. Teague consults product development and has become an aficionado of blending spirits. He has help create new and innovative spirits for the brands he works with from Rum Agricole to Biershcnaps. With his restaurant and cocktail background, he has consulted on set up and design of tasting rooms, along with cocktail menus. He uses all his experience to build and achieve brand penetration into the Atlanta market.
Topics to Discuss:
The rise of craft spirits in Georgia.
Web Site / Social Media Links:
---
About the show:
Bar Talk Radio is about Careers in the Beverage Industry, Cocktail Culture and Trends. Interviewing industry insiders and experts. Hosted by Anthony Porquez founder of Liquid Culture with over 17 years in the food and beverage industry. Current President of the United States Bartenders' Guild Atlanta Chapter.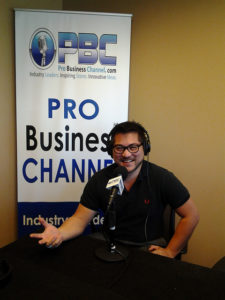 Recent Photos From Bar Talk Radio

Flickr Album Gallery Powered By:

WP Frank
---
Also published on Medium.