Podcast: Play in new window | Download | Embed
Subscribe: Apple Podcasts | Android | Email | Google Podcasts | Stitcher | TuneIn | RSS | More
Bar Talk Radio – Inaugural Episode Bartenders, Cocktails, Culture and Careers
Show Host: Anthony Porquez
Company:
Atlanta USBG
BIO: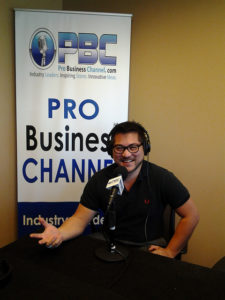 As founder and head craft cocktail specialist of Liquid Culture, Anthony Porquez holds over 17 years in the food and beverage industry. Spanning from Boston, Los Angeles, Australia and locally in Athens and Atlanta, Anthony has provided top tier professional service and training to establishments of all kinds in the U.S. and abroad. Formerly the senior bartender for the two time James Beard Award nominated cocktail bar at Holeman and Finch Public House, Porquez has contributed greatly to the success of H&Fs highly respected cocktail program. He has been a guest bartender for Bacardis Street Party Portfolio Event at Tales of the Cocktail in New Orleans and is a contract mixology consultant for a major local spirits distributor. Furthermore, Porquez was a curriculum developer and instructor for Holeman & Finchs Academy of Bartending while holding the role of Communications Coordinator for the Resurgens Hospitality Group. Currently he is a brand advocate for 6 different distilleries in addition to providing cocktail events and spirits education privately and within the industry as well.
Topics to Discuss:
Bar career, Atlanta Cocktail culture + Trends
Web Site / Social Media:
www.AnthonyPorquez.com
Instagram: Antones10
Facebook: Anthony J. Porquez
---
Kaleb Cribb
Company:
Diageo
BIO: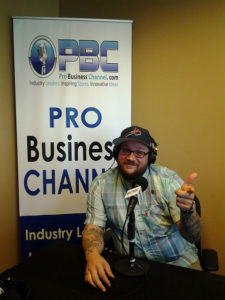 Kaleb started in food and beverage in Valdosta Ga in a RocknRoll dive bar named Vito's as a bartender and a sound man. Upon moving to Athens Georgia, he began as a door man and bar back working in a volume sports bar and townie scene bar named Transmetropolitan, where he spent 5 years, leaving as the bar manager. After that, he moved into fine dining at the now defunct Farm 255, where he developed the first craft cocktail program in Athens (after staging with Miles Macquarrie At Leon's Full Service.)
He moved to Atlanta after taking a job with National Distributing Company as their in house mixologist and craft spirit specialist. He spent almost 2 years with the distributor before taking over as lead bar at Holeman and Finch Public House, spending 2 years running that program. That program, in 2007, was the birthplace of Atlanta's craft scene. Since November, he has been an Account Consultant for Enthuse Marketing Company, representing the Diageo Reserve Portfolio in Atlanta.
Topics to Discuss
Career Advancement in the Bartending Industry
Web Site / Social Media:
https://www.facebook.com/5thSpot
https://www.instagram.com/booze_brigade
---
Tiffanie Barriere
BIO: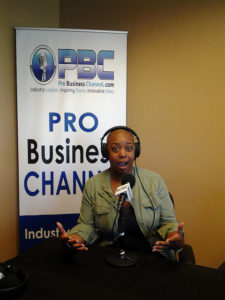 a Houston native who now calls Atlanta home, has previously overseen and operated the award-winning beverage program at One Flew South since the restaurants 2008 opening at Hartsfield-Jackson International Airport. Under Tiffanies creative direction, One Flew South has been hailed as one of the best airport bars in the world by press outlets such as Esquire, New York Times, Wall Street Journal, Forbes and more. Under Tiffanie's direction, One Flew South was named "Best Airport Bar in the World" at Tales of the Cocktail in 2014. Barrieres background and training included the Bar Smarts program under the tutelage of King Cocktail, legend Dale DeGroff and cocktail historian David Wondrich.
Tiffanie is an active member of Atlantas dynamic cocktail scene and is often known by her nickname The Drinking Coach due to her passion for and knowledge of spirits and their history. Previous secretary of the Atlanta chapter of the United States Bartenders Guild, a member of the Southern Foodways Alliance, frequently in cocktail challenge events, festivals around Atlanta and the Southeast. Her current project includes working with the #3 tequila in the nation Avion, and with Chef Duane Nutter and his culinary projects thru out the South.. Smiles and providing great service is indeed the intention in her every pour.
---
Connect with the show sponsor at:
To submit a guest request to be on the show visit:
www.meetme.so/BarTalkRadio
To view photos from this show, visit:
www.ProBusinessPictures.com  
Recent Photos From Bar Talk Radio

Flickr Album Gallery Powered By:
Weblizar
---
Also published on Medium.