Podcast: Play in new window | Download | Embed
Subscribe: Apple Podcasts | Android | Email | Google Podcasts | Stitcher | TuneIn | Spotify | RSS | More
Authors Neil Howe, Jane Bishop and Brian Prince on Author Talk Show
Neil Howe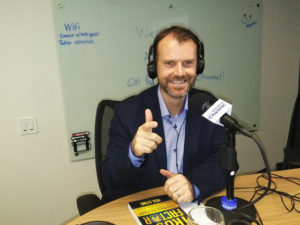 Best selling author and entrepreneur, Neil Howe, helps professionals leverage their knowledge to gain authority status in their industry, then uses "Authority Marketing" to get them national media attention.
Neil is a contributing writer for Small Business Trendsetters and Business Innovators Magazine. He has been featured in major media outlets including FOX, ABC and CNN. Neil also hosts Business Authority Radio, Expert Profiles Atlanta podcast, and The Trust Factor Radio shows.
Brief Description of Product or Service:
Authority Positioning
The #1 problem is Obscurity
Topics to Discuss:
How to Capture Attention
Convince You're The Trusted Authority And Close With No Pressure.
Industry trends
Video/Story
Business Model:
Convert stories via interview format to Best Selling book and TV appearance.
Web Site / Linkedin / Social Media Links
http://TheAuthorityArchitect.com
http://NeilHoweTrustFactor.com
https://www.linkedin.com/in/howeneil
https://www.facebook.com/TheTrustFactor
---
Jane Bishop
Take The Next Step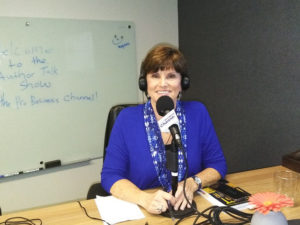 I am passionate about investing in others to help them move forward and achieve their "It" so they can be a greater influence to those around them.  I listen, learn and connect through individual and group coaching, training (on site and virtual), consulting, and speaking.
When we work together, I leverage 25+ years of experience, education and training to help you achieve your desired outcome. Highlights of my "tool kit" include deep listening, leadership development, team development, how to shift mindset, coach approach training, emceeing events and project development.
What you will receive when we work together is a customized plan/approach, encouragement, accountability, and someone who is invested in your success. What you will not receive from me is a plug-n-play template approach. We will work intentionally and have fun in the process.
Brief Description of Product or Service:
I work with individuals, teams and organizations to close gaps and go for their it. I work with clients from the inside out (mindset, character, values, emotional intelligence) knowing that our input determines our output; i.e. behavior. When the gap is closed, people can be a greater influence to those around them.
Topics to Discuss:
What it takes to become a published author
Event Speaker
Leadership Development/Coaching
Business and Life coaching
DiSC assessment tool for understanding how behavior impacts work and relationships
The Five Behaviors of a Cohesive Team assessment tool facilitator
A Coach Approach to Leadership Trainer
Web Site / Linkedin / Social Media Links:
www.takethenextstepcct.com
www.facebook.com/takethenextstepcct
twitter.com/rjanebishop
https://www.linkedin.com/in/jane-bishop
---
Brian Prince
I make quality creative content inspired from my life experiences, with the purpose of telling a story. Sequential Art graduate (Savannah College of Art and Design) from Atlanta, GA, SAG-AFTRA Stunt Actor, MomoCon Director, people person and 6-Feet 10-Inches tall.
Website:  baprince.com
Blog:  thebaprince.tumblr.com
Twitter: https://twitter.com/theBAPrince
Instagram: https://www.instagram.com/thebaprince
Linkedin:  linkedin.com/in/brian-a-prince-35384a29
---

Author Talk Show
Interviews with authors about their journey of writing a book, the mission, story and what they learned during the process and more! Live from the Pro Business Channel studios in Atlanta. In addition to the live broadcast, content is in distribution across multiple syndicated platforms with more than 500,000 downloads.
Show Host:
Rich Casanova, Chief Visionary Officer
Pro Business Channel
Rich Casanova began his broadcasting career in California's central valley at KSKS-FM. While in California he also ran a successful entertainment company whose staff and crew entertained over 100,000 people. After moving to Atlanta and selling his entertainment company, Casanova ventured into publishing as the Publisher and Franchise Owner of Coffee News, headquartered in Bangor, ME.
Later became the Founder and CCO, Chief Connection Officer, of an online platform where local business professionals register to receive a free list of the top 100 networking events in metro Atlanta.
With a name like Casanova and his gregarious personality, Rich was a natural as a music radio DJ. "I got the radio bug early in my career and often thought how great it would be if there was an opportunity to participate in a talk radio format with a pro-business perspective interviewing thought leaders from the local business community." Thus was born the Pro Business Channel where Rich is the CoFounder and Chief Visionary Officer.
https://www.linkedin.com/in/richcasanova
https://twitter.com/RichCasanovaCom
Check out more episodes or submit a guest request visit:
www.AuthorTalkShow.com
To nominate or submit a guest request visit:
https://www.OnAirGuest.com
To view guest photos from this show, visit:
www.ProBusinessPictures.com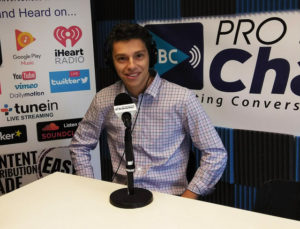 Show Production & Engineering Intern Team:
Nick Rodriguez, Audio Engineer
Recent Photos From Author Talk Show

Flickr Album Gallery Powered By:
WP Frank
---
Also published on Medium.