Podcast: Play in new window | Download | Embed
Subscribe: Apple Podcasts | Android | Email | Google Play | Stitcher | TuneIn | RSS | More
United States Bartender's Guild, Atlanta Chapter Speakers Panel Event

We invite you to listen in to a recent event featuring a panel of industry experts hosted by the United States Bartender's Guild, Atlanta Chapter! Part of their ongoing series on Bar Talk Radio on the Pro Business Channel networks. The event was recorded in front of a live audience at the Wrecking Bar Brew Pub near an area of Atlanta known as Little Five Points. This event was moderated by Anthony Porquez the host of Bar Talk Radio.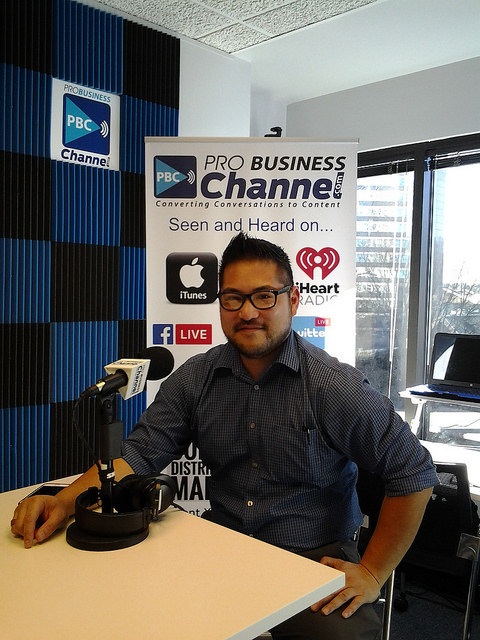 As founder and head craft cocktail specialist of Liquid Culture, Anthony has over 17 years in the food and beverage industry. Spanning from Boston, Los Angeles, Australia and locally in Athens and Atlanta, Anthony has provided top tier professional service and training to establishments of all kinds in the U.S. and abroad. Formerly the senior bartender for the two time James Beard Award nominated cocktail bar at Holeman and Finch Public House, Porquez has contributed greatly to the success of H&Fs highly respected cocktail program. He has been a guest bartender for Bacardis Street Party Portfolio Event at Tales of the Cocktail in New Orleans and is a contract mixology consultant for a major local spirits distributor. Furthermore, Porquez was a curriculum developer and instructor for Holeman & Finchs Academy of Bartending while holding the role of Communications Coordinator for the Resurgens Hospitality Group. Currently he is a brand advocate for 6 different distilleries in addition to providing cocktail events and spirits education privately and within the industry as well.
Line-up of distinguished speakers on our panel: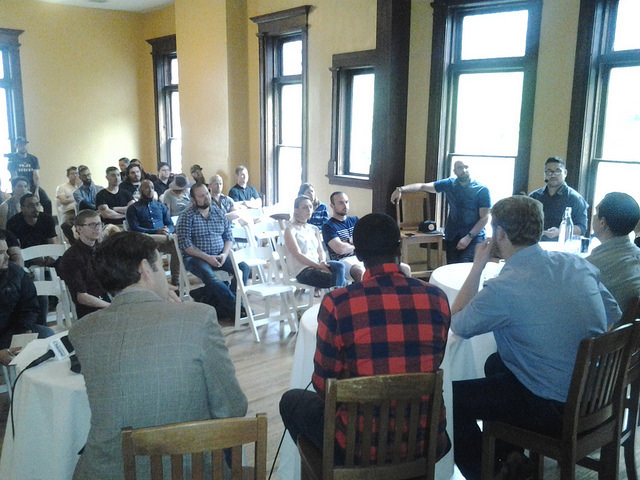 Tiffanie Barriere
a Houston native who now calls Atlanta home, has previously overseen and operated the award-winning beverage program at One Flew South since the restaurant's 2008 opening at Hartsfield-Jackson International Airport. Under Tiffanie's creative direction, One Flew South has been hailed as one of the best airport bars in the world by press outlets such as Esquire, New York Times, Wall Street Journal, Forbes and more. Under Tiffanie's direction, One Flew South was named "Best Airport Bar in the World" at Tales of the Cocktail in 2014. Barriere's background and training included the Bar Smarts program under the tutelage of "King Cocktail," legend Dale DeGroff and cocktail historian David Wondrich.
Kaleb Cribb
Kaleb started in food and beverage in Valdosta Ga in a RocknRoll dive bar named Vito's as a bartender and a sound man. Upon moving to Athens Georgia, he began as a door man and bar back working in a volume sports bar and townie scene bar named Transmetropolitan, where he spent 5 years, leaving as the bar manager. After that, he moved into fine dining at the now defunct Farm 255, where he developed the first craft cocktail program in Athens (after staging with Miles Mc. At Leon's Full Service).
He moved to Atlanta after taking a job with National Distributing Company as their in house mixologist and craft spirit specialist. He spent almost 2 years with the distributor before taking over as lead bar at Holeman and Finch Public House, spending 2 years running that program. That program, in 2007, was the birthplace of Atlanta's craft scene. Since November, he has been an Account Consultant for Enthuse Marketing Company, representing the Diageo Reserve Portfolio in Atlanta.
Miles Macquarrie
As a baby, Miles Macquarrie opted for a Japanese Style 2:1 jigger over a pacifier. Wearing a period-correct tiny mustache, Macquarrie couples knowledge of obscure classic cocktails with an uncanny ability to talk like a nerd when it comes to ice, spirits, and cocktail technique. Atlanta magazine says, "Miles Macquarrie could serve his cocktails in an old shoe and they'd still taste better than those of his competitors."
For the past 12 years, Miles Macquarrie lives to serve the perfect cocktail. He is the beverage director and managing partner of Kimball House in Decatur, GA, which has been a James Beard semi-finalist four years in a row for Best Bar Program. He pays homage to the classic cocktail structure while blending innovation and genuine hospitality. Calling Macquarrie merely
passionate is an understatement. This bartender-turned-restaurant owner and operator exhibits a relentless eye for technique, execution, and detail. Like the best of his pro peers, and culling from traditions of the Southeast, Macquarrie mixes his own house-made bitters and tinctures and honors seasonal ingredients obtained in his restaurant garden. These components set his drinks apart and have helped form his award-winning style. Macquarrie has been voted best mixologist in Creative Loafing's Best of Atlanta the past several years, and Bon Appetit named Kimball House Best New Cocktail Bar in the Country in 2014.
Ian Cox
Born in Atlanta, GA and raised in Raleigh, NC, Ian Cox took a circuitous path to find his true calling as a craft bartender. As a Certified Specialist in Spirits (CSS) and a graduate of the Bar Smarts program, as well as a member of a family who just loves to cook, Ian is simply a lover of all things culinary. To him, there is nothing better than a meal or cocktail, artfully crafted, using fresh, local ingredients. With aspirations of one day starting his own craft pub, Ian is currently focusing his efforts on the city of Atlanta, and the state of Georgia as a whole, as the staff mixologist and craft sprits specialist for National Distributing. Along with that, he is currently the President of the United States Bartenders Guild, Atlanta Chapter. Food in and of itself brings back special memories of friends and family for Ian. With the majority of his family's celebrations taking center stage in the kitchen, it is no wonder that Ian gravitated to the hospitality industry. From the down home cooking of his grandmother and mother to the adventurous styles of both his father and his brother in law, Ian has taken inspiration from everyone and uses the same ideals in the development of his cocktail menus. After attending both the United States Air Force Academy and the University of North Carolina at Chapel Hill, where he played football for both the Falcons and the Tar Heels, he began his restaurant career bartending at Pantana Bob's in Chapel Hill. After moving to Atlanta in 2011, he helped open and began working at the Wrecking Bar as the head bartender and quickly became enamored with the amazing craft cocktail and food scene that is blooming in the city. Recently Ian accepted the role as Market Manager for Infinium Spirits where he continues to educate people on small, boutique spirits in TN.
Richard Tang
Born and raised in New York City, Richard Tang moved to Atlanta 18 years ago and quickly became a fixture in the Atlanta bar an restaurant scene. With over 20 years in the food and beverage industry, Richard Tang has worked and managed Multiple concepts, ranging from The 4 seasons Hotel and The Ritz Carlton Lodge to B.E.D., Straits, and Chicken and the Egg. As the owner of Tangy Events, Richard has also been the creative mind behind many events held at various places, such as, The Melia Hotel, Koo Koo Room, Tongue and Groove, Havana Club and The Glenn Hotel. The former General Manager/Operating Partner of Craft Izakaya has since then opened his first venture Char Korean Bar & Grill, an innovative spin on traditional Korean BBQ. Brian Boykin With over a decade of experience in the spirits industry and luxury hotel management, Brian Boykin has been a driving force behind award-winning cocktail programs for brands such as W Hotels and Diageo brands. He understands the complexities of local consumer culture and the need for brands to connect to that culture authentically via education, lifestyle, and program activation. Brian is also an Account Consultant for Enthuse Marketing Company, representing the Diageo Reserve Portfolio in Atlanta.
Paul Calvert
Paul has worked in restaurants and bars since he was 15. A graduate of The College of Charleston and Georgia State University with degrees in English Literature from both, Paul worked as a teacher in Boston for years, but couldn't get the food and drink business out of his system. In 2010, Paul moved back to Atlanta to open a cocktail bar called the Sound Table, which was named one of the Best Bars in the South by Imbibe Magazine in its first six months of business. In 2012, Paul became Beverage Director for local hang-out Victory Sandwich Bar and then managing partner of the classically-inspired steakhouse and cocktail bar Paper Plane. Paper Plane was an immediate success and was recognized by Esquire, Garden and Gun, Southern Living, The Guardian UK, and CNN as one of the best bars in America. In 2015, Paul combined forces with a few of his best friends to open Ticonderoga Club, a tavern/townie bar and restaurant in the Krog Street Market. Paul is also a contributing writer for The Local Palate and the SFA, has had his recipes published in dozens of magazines. Paul believes in Atlanta and the amazing hospitality community that thrives here.
About the show:
Bar Talk Radio is about Careers in the Beverage Industry, Cocktail Culture and Trends. Interviewing industry insiders and experts. Hosted by Anthony Porquez founder of Liquid Culture with over 17 years in the food and beverage industry. Current President of the United States Bartenders' Guild Atlanta Chapter.
Connect with the show host at:
www.AnthonyPorquez.com
Instagram: https://www.instagram.com/Antones10
Facebook: https://www.facebook.com/anthony.j.porquez
Connect with the show sponsor at:
https://twitter.com/USBGAtlanta

www.facebook.com/usbgatlanta

www.instagram.com/usbgatlanta
To listen to recent episodes visit:
http://www.BarTalkRadio.org
To submit a guest request to be on the show visit:
www.meetme.so/BarTalkRadio
To view photos from this show, visit:
www.ProBusinessPictures.com
Recent Photos From Bar Talk Radio
Flickr Album Gallery Powered By:
Weblizar
---
Also published on Medium.