Planning Successfully – Impact of Divorce, Disability and Death on Your Business
Interview with Lee Drake
Managing Shareholder
Davis, Matthews & Quigley, P.C
Business Law; Taxation; Estate Planning & Wealth Management; Fiduciary Litigation; Mergers & Acquisitions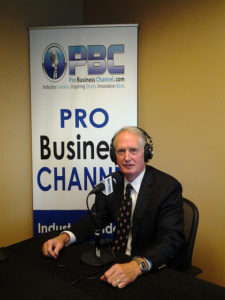 "It is an honor to help families preserve their assets, transfer wealth and businesses to the next generation, and define their legacy." Highest levels of service. Protecting a family's legacy is a profound responsibility that M.L. Drake, Jr. ("Lee") assumes as an attorney in the Business Law, Taxation, Estate Planning and Wealth Management, Fiduciary Litigation and Mergers & Acquisitions practice groups. Lee has over 25 years of experience advising clients on estate and gift planning, succession planning, tax, probate and trust law matters. Lee provides clients with the highest levels of service, thoroughness and sensitivity that they would expect in dealing with such personal matters. He is especially adept at working through the details of a plan and identifying possible issues with the potential for serious consequences if not addressed. Up-to-date counsel. Lee's practice involves the preparation of wills, trusts and related documents, the creation of private foundations and family entities, and the preparation of prenuptial agreements. He also regularly advises clients with respect to business planning matters, including tax and structural issues, as well as mergers and acquisitions. In addition, he advises fiduciaries regarding trust and estate administration matters and probate controversies. Understanding the nuances of estate planning and wealth management and keeping abreast of changes to the tax code are challenges that Lee and DMQ embrace to give the most up-to-date counsel to their clients. Referral sources such as banks and accountants value Lee's experience and his ability to provide the full range of services in his field. In every situation, Lee empathizes with clients who are trusting DMQ with their financial legacy, and views that responsibility as an important obligation to achieve their goals.
Web site:  www.dmqlaw.com/attorneys/drake-jr
Linkedin: https://www.linkedin.com/in/lee-drake-69161222
---
Interview with Elizabeth Lindsey
Shareholder
Davis, Matthews & Quigley, P.C
Domestic Relations & Family Law
"Divorce that involves complicated financial issues or private family wealth requires a smart, strategic approach. I work diligently to safeguard my clients' assets so they can move forward with their lives." Navigating complex issues in a transitional time. Divorce is a complex time, not only from an emotional standpoint but also a financial one, especially for individuals with significant incomes, assets or business interests. Elizabeth Lindsey helps these clients navigate the intricacies of divorce with expertise, enabling them to move their lives forward in a positive way. When children are involved, Elizabeth keeps their interests at the forefront, drawing on her experience in managing complex child custody cases. Creative solutions based on business expertise. Business owners, executives, professionals, and clients with private family wealth value Elizabeth's financial and business acumen. She understands how executive compensation packages and plans, pensions, stock options, business valuations and other financial tools work, and consequently how they impact the divorce settlement. Her legal knowledge and understanding of her clients' financial interests assists clients in negotiating agreements that give them peace of mind about protecting what they have built over a lifetime, and lessens the risk of future litigation. Fortifying her own expertise, Elizabeth can call on the resources of the entire firm for specialized counsel on taxation, trusts and estates, corporate and partnership issues. Personally invested in clients' well-being. Known to be tenacious and persistent on behalf of her clients, Elizabeth enjoys being personally involved in her cases. She gives clients an honest assessment of what is happening as their divorce progresses and continually works for resolutions that are most cost-effective. From experience, Elizabeth knows the kind of representation that helps divorcing clients move forward: a lawyer who truly extends herself for her clients so they can achieve the most favorable resolution possible.
Web site:  www.dmqlaw.com/attorneys/lindsey
Linkedin: www.linkedin.com/in/elizabeth-green-lindsey-872182aa
---
About the show host:
Matthew Thiry
Shareholder with Davis, Matthews & Quigley, P.C
Business Litigation; Fiduciary Litigation; Business Law; Arbitrator and Mediator Services
"I am driven by results. I want to achieve my client's goals as quickly and efficiently as possible, and do so in a way that's professional and ethical."
Guiding the best business decisions. Matt Thiry understands that lawsuits are a disruption to his clients' day-to-day affairs, and require the redirection of time and resources. In his practice, Matt strives to help clients minimize—or avoid—these disruptions. As a result of Matt's sound legal advice as to the best available options to manage their disputes, Matt's clients are able to better determine the course that most closely meets their goals. He consistently and aggressively represents his clients' interests both inside and outside of the courtroom.
Competent, thorough, respected. Matt represents businesses of all sizes, as well as business owners, families, and individuals, in various types of litigation, including disputes related to contracts, construction, business torts, real estate, probate and fiduciary disputes. He also serves clients in matters such as the review, negotiation and drafting of contracts, provides advice to existing businesses and start-ups regarding legal issues, and assists clients in the formation of business entities. Prior to becoming an attorney, Matt's background included computer programming and related experience in the technology field, as well as operating small businesses. This additional experience provides Matt with valuable insight into the issues that his clients encounter. With an approach that strives to understand his clients' business or situation and apply first-rate problem-solving skills, Matt is driven by results: achieving the best possible outcome with the least amount of disruption to his clients.
Arbitrator and Mediator Services. In addition to representing clients in arbitration and mediation, Matt is also registered as an arbitrator and general civil mediator with the Georgia Supreme Court Commission on Dispute Resolution. Matt's strong litigation background (including mediation, trial and appellate practice, and arbitration experience), combined with the training required in order to be a registered arbitrator and general civil mediator, ideally situate Matt to assist others resolve their disputes either through mediation or arbitration.
Web site: http://www.dmqlaw.com/attorneys/thiry
Linkedin: https://www.linkedin.com/in/matthewthiry
As the host of DMQ's radio show, Planning Successfully, Matt and his guests discuss topics of interest relating to start-up businesses, existing businesses, business owners, and business executives. Learn more and listen to prior episodes on DMQ's Planning Successfully page or by visiting:    www.PlanningSuccessfully.com
Planning Successfully
Sponsored by… Davis, Matthews & Quigley, P.C.
For more information visit:
Web site: http://www.dmqlaw.com
Twitter: https://twitter.com/dmqlaw
Linkedin: www.linkedin.com/company/1242200
To nominate or submit a guest request visit:
www.PlanningSuccessfully.com
To view guest photos from this show visit:
www.ProBusinessPictures.com 
Recent Photos From Planning Successfully
Flickr Album Gallery Powered By:
Weblizar
---
Also published on Medium.