Podcast: Play in new window | Download | Embed
Subscribe: Apple Podcasts | Android | Email | Google Play | Stitcher | TuneIn | RSS | More
Michael Bernstein, Founder MEB Finance Interviewed on Capital Club Radio
Michael Bernstein, Chief Executive Officer
MEB Finance Solutions LLC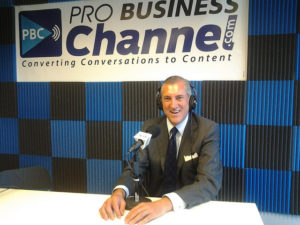 Michael E. Bernstein
Mr. Bernstein founded CreditMax, LLC in 2001 and built it into one of the 25 largest debt buyers in the ARM industry by 2005 when the company generated over $60mm in revenue. In 2009, during the height of the macro-economic crisis, Mr. Bernstein made a strategic decision to exit the debt purchasing business and initiate a finance subsidiary, CMAX Finance, LLC to provide capital to underbanked, small to medium sized, debt buyers. In 2010, as part of his growth initiative for the finance business, Mr. Bernstein sold part of CreditMax to outside investors to provide additional capital for infrastructure build-out and to support a larger credit facility. Between 2009 and 2016, Mr. Bernstein originated over $350mm of loans and had his highest production year in 2016, originating over $100mm in loan volume. Mr. Bernstein sold his remaining interest in CMAX in May 2017 and subsequently formed his own company, MEB Finance Solutions LLC, which entered into an exclusive strategic alliance with Flock Specialty Finance, LLC. Mr. Bernstein's efforts will be focused on growing Flock's origination volume. In the first 3 months of their alliance, Flock funded over $13mm, $9mm, and $8mm, their largest 3 month funding total since Flock's inception in 2009.
Prior to founding CreditMax, Mr. Bernstein acquired several mortgage servicing companies and portfolios in the mid to late 1990's which he then aggregated and sold to one of the largest mortgage originators and servicers in the country. Mr. Bernstein holds a Bachelor of Science degree in finance from Georgetown University.
Linkedin: https://www.linkedin.com/in/michael-bernstein-23877a9
---
Capital Club Radio
Hosted by: Michael Flock
Sponsored by: Flock Specialty Finance
Providing a forum for leaders in the middle market segment which has typically been undeserved by traditional banking.
Listeners gain valuable business insights and perspectives to deal with market uncertainty. Topics include: key success factors, both personal and professional, dealing with adversity, outlook for the industry and your business.
For more info about Michael Flock and Flock Specialty Finance visit:
www.FlockFinance.com
To nominate or submit a guest request visit:
www.CapitalClubRadioShow.com
To view more photos from this show visit:
www.ProBusinessPictures.com
Recent Photos From Capital Club Radio

Flickr Album Gallery Powered By:

Weblizar
---
Also published on Medium.