Podcast: Play in new window | Download | Embed
Subscribe: Apple Podcasts | Android | Email | Google Podcasts | Stitcher | TuneIn | RSS | More
Georgia Manufacturing Alliance Referral Network and Loud Security Increases Revenue via Technology on Business Development Network
Leadership as Business Development
Jason Moss, CEO
Georgia Manufacturing Alliance (GMA)
Jason met a defining moment for the survival of his company by challenging his clients to grow his business.  While a regional sales representative for a 3D CAD software company, Jason discovered that most manufacturers served a very small segment of the overall manufacturing space. Jason realized if the industry leaders would create strategic alliances the entire manufacturing community could benefit.
In 2008 founded the Networking MFG, an association with the mission of connecting, educating, and promoting manufacturing companies throughout Georgia. In 2011 the organization became the Georgia Manufacturing Alliance (GMA), and has grown to six chapters throughout the state, with over 250 members.
The GMA staff and Chapter Directors coordinate plant tours educational workshops, and networking events for members to share and learn best business practices from their peers. This year plant tours include world class manufacturers including Fortune 500 printing company RR Donnelly, Clorox, KIA, Olympic Steel, Savannah Bee, Southwire, and Yamaha.
Ending Recap & Remarks
GMA will also hold its 4th annual conference and exhibition summit highlighting the people, plants and products that help create a more vibrant manufacturing environment in Georgia on October 25th at the Cobb Galleria. This year's theme will highlight Georgia's aerospace industry.
If interested in acquiring a Georgia Manufacturing Alliance membership Directory, it is available on GMA website www.georgiamanufacturingalliance.com and on Amazon, where it is listed as a "Best Seller".
Topics Discussed:
Other resources that have been developed by the Georgia Manufacturing Alliance include:
• The "Buy from Georgia Month Proclamation" – Industry leaders from across the state join GMA Members and Governor Deal at the State Capitol to recognize the importance of Georgia Made Products.
• The Georgia Manufacturing Directory – A desktop and online listing of GMA members that manufacture and provide services to the manufacturing community.
• BuyFromGeorgia.com – This website highlights over 800 products that are made in Georgia and can be bought on Amazon.
• GaManufacturingJobs.com — This job board helps connect manufacturers with quality employees that are seeking jobs in the manufacturing industry.
• GeorgiaManufacturingCalendar.com — This website was developed to help other industry associations share their events with manufacturing professionals across the state.
Connect with:
Georgia Manufacturing Alliance (GMA):  https://www.georgiamanufacturingalliance.com
Jason Moss on Linkedin:  https://www.linkedin.com/in/jasonsmoss
---
Controlling Innovation is Business Development
Innovation can be severely detrimental for companies.  Uber disrupted the taxi industry.  Netflix disrupted Blockbusters.  Randy Sneed, Director of Sales for Loud Security, explains how Loud has grown by embracing home and commercial safety and automation technology.
Randy Sneed, Director of Sales
Loud Security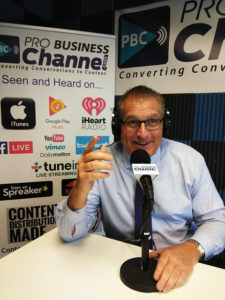 Randy is a professional business developer in the residential and commercial real estate industry.
• Went to an American high school in England to learn to speak American
• Graduated with a degree in Journalism
• How did you get involved in the property security industry?
• What BD strategies did you employ?
• What lessons learned previously & with Loud?
• Talk about your publication, ABCs of Electronic Sales
Locally owned and operated, LOUD Security has been one of Atlanta's leading security and life safety companies for two decades.  Over the years we have established a growing base of customers with organic sales and mergers, to include customers in over fifteen states. A regional commercial & residential security firm doing business in 15 states tells us how Loud Security has grown by embracing technology.  Loud has become the one-stop-shop for controlling all your commercial & residential innovative technologies from security, lighting, door locks, thermostat control, and more.
Loud Security expanded product line to include:
• Access Control
• Commercial Fire Systems
• Whole House Audio
• Theater Rooms
• Home Automation
• CCTV
• New Construction Wiring
• Central vacuum
Connect with Loud Security:   www.loudsecurity.com
Connect with Randy Sneed on Linkedin:  https://www.linkedin.com/in/randy-sneed-21978367
---
Show Host:  Artie Ruderman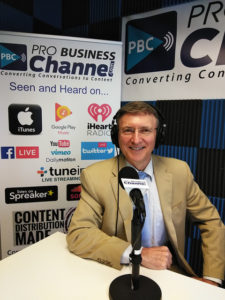 The Business Developers Network where today's leading business developers share and learn innovative business development concepts to generate greater value for their businesses. Broadcasting LIVE from the Pro Business Channel studios in Atlanta.
For more info about the show sponsor visit:
www.igscorp.net
To nominate or submit a guest request:
CLICK HERE
To view photos from this show, visit:
www.ProBusinessPictures.com 
Recent Photos From Business Developers Network
Flickr Album Gallery Powered By:
Weblizar
---
Also published on Medium.