Georgia Business Radio – Working Capital Solutions
Company or Product Name:
LSQ Funding Group LC
Greg Carpenter
SVP, Director of National Partner Development
Guest BIO: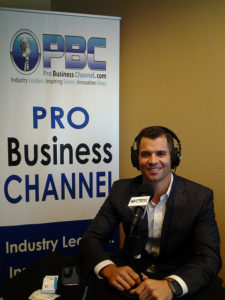 Responsible for sourcing, training, and distributing new partners that connect LSQ to small/middle market businesses across the United States, as well as manage the sales efforts in the Southwest Region. LSQ provides specialized working capital solutions through accounts receivable financing and asset-based lines of credit to growing companies. We offer competitive rates, customized financing arrangements, unparalleled and uncommon personal service to help our Clients improve profitability and have peace of mind.
Michael Kodinsky
VP, Business Development
Guest BIO: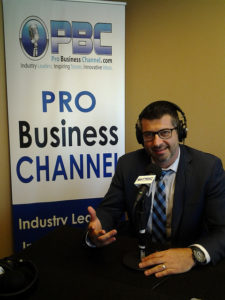 Michael is grateful to be able to serve the business ecosystem in Atlanta, and beyond! He's passionate about building connections which enable entrepreneurial, growing businesses to thrive and realize their dreams. His focus is in the working capital lending arena through LSQ Funding. Prior to this role, Michael has gained invaluable experience in the fields of Human Capital Management, Credit Risk Management and Media and Advertising. Before that Michael spent over 5 years in the full time ministry, serving as a missionary and church leader in Eastern Europe as well as in youth and campus ministries in Boston, Massachusetts.
Topics/Questions You Would Like to Discuss:
What does LSQ do for the business community?
Why would a company partner with LSQ?
Which industries does LSQ most readily serve?
Where is LSQ's place in the bigger picture of commercial lending?
What's the best way to get in touch with Michael / LSQ ?
Web Site and Social Media Links:
www.lsq.com
Greg Carpenter:
https://www.linkedin.com/in/gcarp
Michael Kodinsky:
https://www.linkedin.com/in/michael-kodinsky-61258313
twitter: @michael_serves
Georgia Business Radio hosted by:
Rich Casanova
Interviewing industry leaders throughout Georgia each week live from the Pro Business Channel studios in Atlanta.
To nominate or submit a guest request visit:
http://www.meetme.so/GeorgiaBusinessRadio
To view guest photos from this show, visit:
www.ProBusinessPictures.com 
Recent Photos From Georgia Business Radio
Flickr Album Gallery Powered By:
Weblizar
---
Also published on Medium.