Georgia Business Radio – Recovering and Rebuilding after a Storm
Advice on Working with Insurers, Rebuilding and Recovering After a Catastrophe
Interview With:
Oyango Snell, Regional Manager Property Casualty Insurers Association of America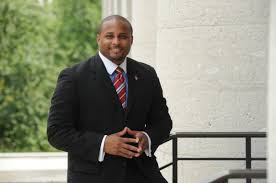 In the aftermath of Hurricane Matthew, many are getting ready for what can be a challenging recovery. The Property Casualty Insurers Association of America (PCI) offer LOCAL recovery advice to those hit by the storm to make the recovery process smoother, progress more quickly and answer common post-storm property insurance questions.
Most hurricane and severe weather-related events are covered by either homeowners, automobile, renters or commercial insurance policies. Renters insurance provides coverage to policyholders' possessions. Business owners are covered under their commercial policies. Protection from windstorm or hail damage for cars is covered under the comprehensive portion of the automobile insurance policy.
Station Note: The funding sponsor of this segment is the Property Casualty Insurance Association of America.
About PCI: PCI is composed of nearly 1,000 member companies, representing the broadest cross section of insurers of any national trade association. PCI members write more than $183 billion in annual premium, 35 percent of the nation's property casualty insurance. Member companies write 42 percent of the U.S. automobile insurance market, 27 percent of the homeowners market, 32 percent of the commercial property and liability market and 34 percent of the private workers compensation market.
· What is the first thing someone should do when they experience catastrophe damage?
· If my area is damaged, how can I protect my property from further damage or theft?
· If my home was damaged by flooding? What should I do?
· How can I prepare my property for a hurricane? Is this a good reminder we are still in hurricane season?
· When should I contact my insurance company?
· What other steps should we take to prepare for the rest of hurricane season?
· Where can we go for more information?
Suggested Questions for Small Business Catastrophe Recovery:
· In the aftermath of the storm, what steps should businesses take immediately minimize damage?
· How do I protect my business from further damage?
· How do I ensure my business is protected before the next storm?
· Where can we go for more information?
visit: http://www.pciaa.net
Georgia Business Radio hosted by:
Rich Casanova
Interviewing industry leaders throughout Georgia each week live from the Pro Business Channel studios in Atlanta.
To view guest photos from this show, visit:
www.ProBusinessPictures.com
To nominate or submit a guest request visit:
http://www.meetme.so/GeorgiaBusinessRadio
---
Also published on Medium.