https://itunes.apple.com/us/podcast/franchise-business-radio-islands/id1095069478?
David Deutsch, Owner
Presents of Mine Franchising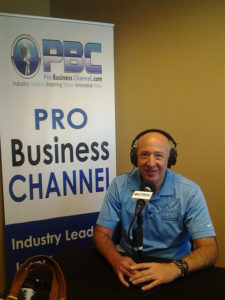 David is a 30 year veteran in the franchise industry. He got his start in franchising as Founder and CEO of ExecuTrain from 1984 through 1997. ExecuTrain grew to sales of $175M at 225 sites in 26 countries with 3K employees training 1.2M students a year. Inc. magazine listed ExecuTrain among the Fastest Growing Private Companies three times. David was also named Ernst & Youngs Entrepreneur of The Year in 1995. After ExecuTrain, David consulted with over half a dozen companies and helped them launch and grow their franchise companies. In September 2013, David and his wife Kim moved up to Blue Ridge, GA and started a new business, Presents of Mine.  Store front and online specializing in personalized and monogrammed gifts. They sell products that are typically personalized in the same day. After 2 years of success, they decided to put their franchise skills to use and decided to franchise Presents of Mine.
Topics/Questions:
1-Franchise Experience
2-Why did you decide to move to Blue Ridge and open up a retail store
3-Were your initial plans to franchise Presents of Mine from the beginning
4-With all of your years of franchise experience, why do you think franchising was the right strategy for POM
5-Where do you see the best locations for POM to expand to
Web Site and Social Media:
www.PresentsofMine.com
http://www.presentsofminefranchise.com
https://www.facebook.com/presentsofmine
https://www.linkedin.com/company/presents-of-mine-llc

Sharon Estroff, Founder/CEO
Challenge Island Global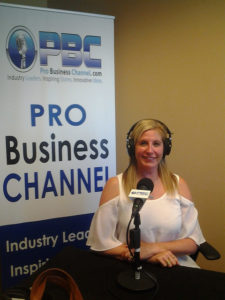 Sharon is founder and CEO of Challenge Island™ an international educational franchise on the forefront of S.T.E.A.M (Science, Technology, Engineering, Art and Math) Education and 21st Century Learning. . She is an award-winning elementary school teacher with two decades of experience in Atlanta public and private schools. Sharon started Challenge Island in her second grade classroom and began running it as an enrichment business using the current model in 2003. She has began franchising the program in 2013 and now has nearly 50 franchises across the United States and internationally.
Sharon is a nationally recognized parenting and education expert and a freelance writer for numerous national publications including Scholastic Parent and Child, Parents, Womans Day and Good Housekeeping magazines. She is the author of the popular parenting book, Can I Have a Cell Phone for Hanukkah? (Random House) and co-author of the upcoming Challenge Island book series that turns the Challenge Island curriculum into an exciting and educational story. She is sought-after speaker who has presented to communities nationwide about the trials and tribulations of raising kids in the digital age.
Sharon received her undergraduate and graduate degrees from Emory University where she graduated Phi Beta Kappa and Summa Cum Laude. She continues to run her local Challenge Island business in Atlanta where she beta tests every lesson and provides her franchisees with hands-on training in the trenches.
Topics/Questions:
What is the mission of Challenge Island?
What makes Challenge Island so unique in the children's franchise market?
What does a Challenge Island class look and feel like?
What is the Challenge Island business model and what are the profit centers?
Web Site and Social Media:
www.challenge-island.com
https://www.facebook.com/CITribalHeadquarters
https://www.facebook.com/CIMarietta

Michael Rosenthal, Attorney at Law
Wagner, Johnston & Rosenthal, P.C.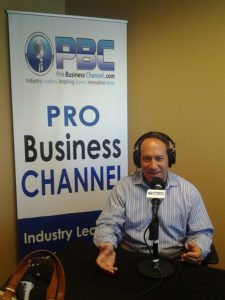 Practicing attorney for 35+ years, with practice focus on franchise and distribution law. 1980 graduate of Univ. of Fla. College of law. Assistant Attorney General, State of Georgia, 1980-4. Special Projects Coordinator, Ga. Governors Office of Consumer Affairs, 1984-5. Private practice of law since 1984. Active member of ABA Forum on Franchising and Georgia Bar's Section on Franchise and Distribution Law. Represents franchisors, franchisees, product distributors and licensors in all their legal needs. His practice is national in scope, representing clients all over the U.S., along with inbound franchise sellers wishing to do business in the U.S. and outbound franchise sellers wishing to do business overseas. His firm, Wagner, Johnston & Rosenthal, P.C., is celebrating its 35th year in business, and focuses on the representation of private held businesses.
Topics/Questions:
1. I am interested in buying a franchise and the franchisor just gave a Franchise Disclosure Document. From a legal standpoint, what should I be looking for or at?
2. I have an attorney I've been happy with and used for other business or personal matters. Why should I use a franchise law attorney when considering buying a franchise?
3. Can you please explain to me the process that I go through with you if I want to franchise my business?
Web Site and Social Media:
www.wjrlaw.com
www.linkedin/in/michael-rosenthal
Franchise Business Radio hosted by:
Pam Currie, Founder
www.FranchiseIntellect.com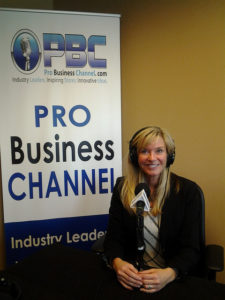 The Franchise Business Radio show is a platform to bring together franchise professionals and resources to connect, educate, and collaborate to serve the franchise community and the franchise consumer.  Spotlighting Leaders in the Franchise Industry Experts in funding, legal, marketing and consulting.
To nominate or submit a guest request visit:
www.FranchiseBusinessRadio.com
To view guest photos from this show, visit:
www.ProBusinessPictures.com
Recent Photos From Franchise Business Radio
Flickr Album Gallery Powered By:
Weblizar
---
Also published on Medium.