Podcast: Play in new window | Download | Embed
Subscribe: Apple Podcasts | Android | Email | Google Play | Stitcher | TuneIn | RSS | More
Driving Business Faster – Worlds Largest Classic Car Company and Business Infrastructure
Company:
Equilibria, Inc.
Name and Title of Person Interviewed:
Alicia Butler Pierre
Guest BIO: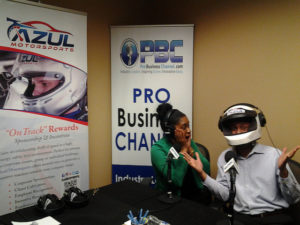 Alicia Butler Pierre is the founder and CEO of Equilibria, Inc. Equilibria is a 12-year old firm specializing in business infrastructure for fast growing small businesses. Alicia applies her process experience as a Chemical Engineer to position small businesses for mega success! Committed to doing the right things the right way, Alicia's mantra is "to leave things better than you find them."
Topics/Questions:
How to Fall in Love with Tax Season OR
How to Tap into Youthful Innovation
Web Site and Social Media :
www.EqbSystems.com
twitter: @EquilibriaInc
facebook: EQBsystems
---
Company or Product Name:
Gateway Classic Cars
Name and Title of Person Interviewed:
Anthony Waight – Business Development
Guest BIO: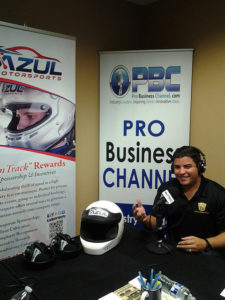 Gateway Classic Cars is the largest classic car company in the world with 14 showrooms across the USA and counting with over 2,000 classic and exotics in stock . Anthony Waight- Business Development Representative has worked with the company since the Atlanta showroom opened in August 2016.
Today we will learn some valuable tips on buying and selling your classic cars and what Gateway Classic Cars has to offer. Lets get started….
Topics/Questions:
How the company started?
When did the Atlanta Showroom open?
Services Offered
How has Gateway Classic Cars grown over the years?
What to expect when you bring in your car
Did I mention we don't charge you a commission for selling your car?
Tips for Getting Your Car Ready For Sale
The cars in the Atlanta Showroom
Cars and Coffee
Web Site and Social Media Links:
www.GatewayClassicCars.com
---
Driving Business Faster brought to by Azul Motorsports, where you become the passenger or driver in a real race car! Broadcasting LIVE from the Pro Business Channel studios in Atlanta. Tune in live and listen to recent episodes or possibly be a guest along with Professional Race Car Driver and Talk Show Host Chris Grigalunas!
Connect with the show sponsor visit:
www.AzulMotorsports.com
Listen to more broadcasts visit:
www.DrivingBusinessFaster
Submit a Show Guest Request visit:
http://www.meetme.so/DrivingBusinessFaster
View show photos visit:
www.ProBusinessPictures.com  
Recent Photos From Driving Business Faster
Flickr Album Gallery Powered By:
Weblizar
---
Also published on Medium.