Podcast: Play in new window | Download | Embed
Subscribe: Apple Podcasts | Android | Email | Google Play | Stitcher | TuneIn | RSS | More
CoFounders Podcast – Craft Distilleries, Empowering Women, Children's Author and Storytelling Videos
Anthony Porquez and Casey Teague
Company or Product Name:
Liquid Culture
Brief Description of Product or Service:

Liquid Culture is an Atlanta based company providing marketing services for craft distilleries. As experienced craft cocktail bartenders and educators in the Atlanta cocktail scene we know the market and have the relationships to get the exposure smaller, craft brands need. In addition we provide education within the industry as well as to the public through specialty events and tailored cocktail training classes.
Show Topics:
Atlanta food & beverage culture & trends, local distillery trends, Questions about spirits, cocktail ideas, background on our business.
Web Site/Social Media:
www.facebook.com/liquidculturellc
---
Tenbite Seyoum
Company or Product Name:
overcomeHER
Brief Description of Product or Service: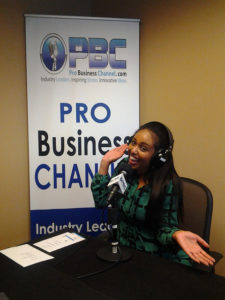 overcomeHER is a soon-to-be nonprofit organization that is designed to be a network for women. Our core mission is to create a community of women who collectively stand together, to change the world.
Today's society simply does not promote collaboration or unity among women. Instead, women are constantly fed negative news, stories, and images that do quite the opposite.
overcomeHER was created as not just another organization that is trying to empower women; our goal is to unify ALL women and create a cultural change! Upon our launch, we started the #overcomeHERcampaign where women from all walks of life shared their stories and testimonies as we believe with vulnerability, comes strength.
We strive to create authentic events and products that encourage servant leadership among women. Our events are not meant to be a one-time stop, but a place to feel at home in which our members can truly grow and become the best "HER". Our sole duty is to lead by example so that all women can become their best in every aspect of life: career, lifestyle, relationship and spiritual paths.
Show Topics:
Our story and mission
Web Site/Social Media:
www.overcomeHER.org
@overcomeHER
---

Joclyn Windom
Company or Product Name:
Children's Author / beauty consultant
Brief Description of Product or Service: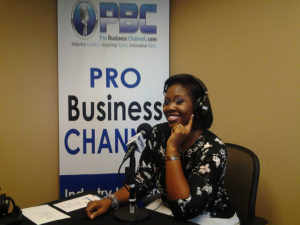 I have written children's books combining early reading techniques with life skills based on my mental health experience! I also create maintenance plans to keep your skin looking younger as well as customized executive gift giving!
Web Site/Social Media:
www.BoutiqueBooks.biz
www.facebook.com/jaeshirin
---
Deuk Lee and Terry Son
Company or Product Name:
Forten Media
Brief Description of Product or Service:

We provide video production solutions for businesses and organizations. Our main goal is to use the most powerful storytelling medium video, and help people storytell their product and mission to their audience.
Show Topics:
Our story as to why we started the business, our services, and mission.
Web Site/Social Media:
www.fortenmedia.com
---
CoFounders Podcast
Conversations with Co-Founders & Start-Ups
Sponsored in part by… WeWork
For more info about WeWork visit:
www.wework.com/locations/atlanta/buckhead
To nominate or submit a guest request visit:
www.CoFoundersPodcast.com
To view more photos from this show visit:
www.ProBusinessPictures.com
(Click on the show photo album) 
Recent Photos From The CoFounders Podcast
Flickr Album Gallery Powered By:
Weblizar
---
Also published on Medium.