Podcast: Play in new window | Download | Embed
Subscribe: Apple Podcasts | Android | Email | Google Play | Stitcher | TuneIn | RSS | More
 ➡ ➡ CMIT Solutions, Big Sky Franchise Team and Surfs Up Fitness on Franchise Business Radio
Doug Bates
CMIT Solutions of Fayette/Coweta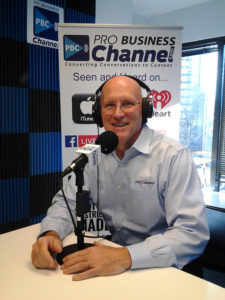 Doug Bates is the President of CMIT Solutions of Fayette/Coweta. Prior to opening CMIT in 2009, Doug spent 22 years in a corporate sales, marketing, and product management career that started with Lego toys where he was a 3 time sales MVP. It also included 10 years with GE Lighting where he won 3 General Managers Awards, and 4 years with Tyco as Global VP of Commercial Operations where he launched and executed a global rebranding strategy in 8 languages and 51 countries while living in Hong Kong. Doug is named on patents for a rare earth phosphor blend for fluorescent lighting and also a grip design for garment hangers.
Doug holds Bachelor of Science degrees in Business Administration and Speech Communication from Lindenwood University in St. Louis, and also graduated from GE's world famous Crotonville Leadership Development Program. Doug is also 6 Sigma and LEAN Process certified.
In his spare time Doug has served on the Board of Directors at Woodland Christian Camp in Temple, GA since 2006, has spent 4 years as a volunteer community basketball coach for the Fayette County School system, has been a mentor for the Fayette Chamber Leadership Program and YP Young Proteges, and for the Fayette Chamber Jr. Entrepreneurs Contest. Involved as a member of CTAE Advisory board and Business and Marketing Advisory committees.
He just celebrated his 30th wedding anniversary with his wife Angie, and has a daughter Kristen and son Nathan.
Since opening CMIT in 2009 he has won 13 franchise awards in 9 years for revenue growth, technical staff/expertise, & customer service working exclusively with small & medium businesses as a trusted advisor and strategic IT partner. Also has been winner of the Small Business of the Year for both the Fayette (2012) and Coweta-Newnan (2017) Chambers.
Topics to Discuss:
1. What is CMIT Solutions/how long have you been doing it?
2. Why we do what we do/What makes CMIT Solutions different/values?
3. Why did you get involved with franchising vs. doing it on your own?
4. What are the most common mistakes small businesses make regarding their IT system?
5. Why technology?
6. When should SMB ask for help taking into consideration weather, ransomware virus, etc.? – What does it cost a small business who is not prepared for such a disaster?
7. How do you give back to/get involved in the community?
8. How can people who want to learn more get in touch with you?
Web Site / Social Media Links:
https://www.facebook.com/cmitsolutions
https://www.linkedin.com/in/dabates
---
Tom DuFore / CEO
Big Sky Franchise Team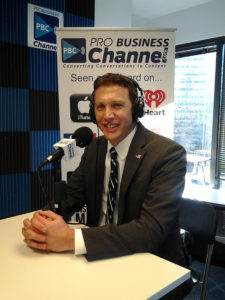 Tom DuFore is the CEO of Big Sky Franchise Team, where he is responsible for company strategy and to support and consult with Big Sky Franchise Teams Clients. Tom has consulted with and advised hundreds of businesses ranging from the largest companies in the world to start-ups. Prior to starting Big Sky Franchise Team, Tom spent 10 years as a Franchise Consultant working for multiple consulting companies. He also served as the Vice President of National Business & Franchise Development for the Rabine Group, a National Facilities Maintenance Construction Company with 15 business units. In his role he oversaw company-wide Sales, Marketing, and National Expansion initiatives, helping the company expand from $125MM to $185MM in annual revenue in just 2 years. He helped the company become regionally and nationally recognized three consecutive years as a Crains Fast 50 Company, and an Inc. Magazine 500|5000 Fastest Growing Company in the United States. Tom has been a guest speaker at the International Franchise Expo, International Food Service Show, Chicago Treasury Office Business Expo, and the Franchise Expo South. He holds a B.S. Degree in Management from Elmhurst College, and an M.B.A. degree from DePaul University Kellstadt Graduate School of Business.
Topics to Discuss:
Franchising your business in 2018 – this is the year
Web Site / Social Media Links:
www.bigskyfranchiseteam.com
https://www.facebook.com/Big-Sky-Franchise-Team-545064369008568
https://www.linkedin.com/company/10608825
https://www.linkedin.com/in/tomdufore
---
Charlie Heath
Surfs Up Fitness LLC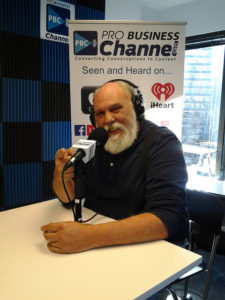 Who We Are:
Surf's Up™ Fitness studios are surf-inspired group fitness studios opening throughout the Atlanta area. Surf's Up™ Fitness offers group fitness classes featuring the total-body surf trainer as seen on ABC Television's Shark Tank. Each Surf's Up™ Fitness studio captures the atmosphere of the beach to provide a fully-immersive experience!
The Workout:
Surf's Up™ Fitness classes are surf-inspired and lead by certified total-body surf trainer instructors. Surf's Up™ classes are complete total-body workouts designed to enhance balance, coordination, endurance (both cardiovascular & muscular), flexibility, power and strength. Surf's Up™ Fitness classes are fun for everyone and no prior surfing experience is needed or required. Classes are designed for all ages and fitness levels and burn between 800 and 1000 calories per class.
Topics to Discuss:
Our franchise Surfs Up Fitness
1. What is the Surfs Up premise or image?
2. How do we put the beach life style into the club?
3. What is the basic make up of the staff and the membership?
4. What size location is needed for a Surfs Up?
5. Is Surfs Up set up with the SBA?
6. How large are the restricted areas available ?
7. Do we have regional programs?
8. What is the History of Surfs Up?
9. What programs are offered? Adult and Kids. Personal training, Full body analyst.
Web Site / Social Media Links:
http://twitter.com/surfsupfitness
https://www.instagram.com/surfsupfitness
https://www.youtube.com/channel/UC7Tvn9p3bbd9aTQQ-lrtTOw
https://www.facebook.com/Surfs-Up-Fitness-1930778703835171
---
The Franchise Business Radio show is a platform to bring together franchise professionals and resources to connect, educate, and collaborate to serve the franchise community and the franchise consumer. Spotlighting Leaders in the Franchise Industry
Experts in funding, legal, marketing and consulting.
Franchise Business Radio hosted by:

Pam Currie, Founder
Franchise Intellect
Co-host:


Made possible in part by:
Franchise Intellect, visit: www.FranchiseIntellect.com
Social Joey, visit: www.SocialJoey.com
To nominate or submit a guest request visit:
www.FranchiseBusinessRadio.com
To view guest photos from this show, visit:
www.ProBusinessPictures.com
Recent Photos From Franchise Business Radio

Flickr Album Gallery Powered By:

Weblizar
---
Also published on Medium.