Podcast: Play in new window | Download | Embed
Subscribe: Apple Podcasts | Android | Email | Google Play | Stitcher | TuneIn | RSS | More
Capital Club Radio – Special Episode Interview with Walt Collins from the 2017 DBA International Conference
A Model of Personal and Professional Perseverance, Walt Collins Shares His Story
Featuring: Walt Collins, Founder of Collins Financial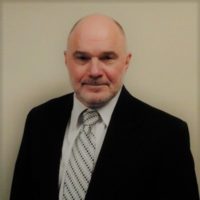 Listen to Walt Collins, a prominent figure in the debt buying industry and founder of Collins Financial. In this interview, he shares his insights, vision and how he has personally been changed through years of living and breathing this business. Walt shares his successes and challenges as he makes his second entrée in the debt buying industry.
Here is a glimpse of what Walt shared in the interview.
Walt discusses the aftermath of his exit from his first debt buying company; "It took the private equity firm about five and half years to run the company in the ground, and my poor people were losing jobs and losing the opportunity …"
Walt shares his wife's "miracle" that changed his life. "You hear them tell you,'… you really have to get with hospice; you're not going to keep her around much longer.' And then shortly after, they called to say, 'We have a liver for her and we need your acceptance. Yes, or no, right now!'
Linkedin:   https://www.linkedin.com/in/walt-collins-99001549
---
About Capital Club Radio
Hosted by: Michael Flock
Sponsored by: Flock Specialty Finance

Providing a forum for leaders in the middle market segment which has typically been undeserved by traditional banking.

Listeners gain valuable business insights and perspectives to deal with market uncertainty. Topics include: key success factors, both personal and professional, dealing with adversity, outlook for the industry and your business.
For more info about Michael Flock and Flock Specialty Finance visit:
www.FlockFinance.com

To nominate or submit a guest request visit:
www.CapitalClubRadioShow.com

To view more photos from this show visit:
www.ProBusinessPictures.com  

Recent Photos From Capital Club Radio

Flickr Album Gallery Powered By:

Weblizar
---
Also published on Medium.