Podcast: Play in new window | Download | Embed
Subscribe: Apple Podcasts | Android | Email | Google Play | Stitcher | TuneIn | RSS | More
Capital Club Radio – Interview with John Bedard, Credit and Collection Industry Advisor
John Bedard
Bedard Law Group, P.C.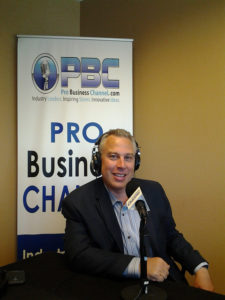 John is an AV rated attorney and nationally recognized authority on the Fair Debt Collection Practices Act and the Fair Credit Reporting Act. He serves as counsel to several professional trade associations, including the Georgia Collectors Association. John is a published writer on industry topics and a former member of the Board of Directors of the industry's leading professional trade organization, ACA International, The Association of Credit and Collection Professionals. John is recognized by Collection Advisor magazine as one of the nation's top 50 most influential people in the collection industry. He serves as the State of Georgia Compliance Chairperson for ACA International and is a former Chairperson and Program Designation award recipient of ACA International's Members Attorney Program.
John is a nationally recognized speaker and travels the country training collectors and educating industry associations, clients, and vendors who provide products and services to the industry. John is licensed to practice law only in Georgia. John received a Bachelor of Science degree in Economics from the Pennsylvania State University and a Juris Doctor degree from Syracuse University College of Law. He has spent his entire career serving the credit and collection industries.
List Any Topics You Would Like to Discuss:
Discussed over lunch with Michael Flock
Web Site / Social Media Links:
www.linkedin.com/in/john-h-bedard-jr-17b40116
---

Capital Club Radio
Hosted by: Michael Flock
Sponsored by: Flock Specialty Finance

Providing a forum for leaders in the middle market segment which has typically been undeserved by traditional banking.

Listeners gain valuable business insights and perspectives to deal with market uncertainty. Topics include: key success factors, both personal and professional, dealing with adversity, outlook for the industry and your business.

For more info about Michael Flock and Flock Specialty Finance visit:
www.FlockFinance.com

To nominate or submit a guest request visit:
www.CapitalClubRadioShow.com

To view more photos from this show visit:
www.ProBusinessPictures.com
Recent Photos From Capital Club Radio

Flickr Album Gallery Powered By:

Weblizar
---
Also published on Medium.