Podcast: Play in new window | Download | Embed
Subscribe: Apple Podcasts | Android | Email | Google Play | Stitcher | TuneIn | RSS | More
Buckhead Business Show – Roadblocks to Retirement and 100 Year Lifestyle
Company: COUNTRY Financial
Guest: Terence Dowling – Financial Represesntative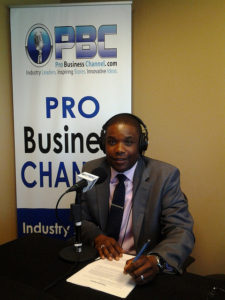 Terence Dowling is a UGA grad who's been in insurance for almost 15 years now. He's been with COUNTRY Financial for 3 years where he helps his clients achieve financial security no matter where they are starting from. He takes a holistic approach, making sure he secures what they have while planning for the future.
Topics/Questions:
1. Why insurance in an integral part to financial planning?
2. Roadblocks to Retirement
3. The importance of having a distribution plan as well as an accumulation plan.
4. Why most of the financial problems occur in the distribution phase.
Web Site and Social Media Links:
website- www.countryfinancial.com/terence.dowling
facebook- https://www.facebook.com/terencedowlingcountryfinancial/
twitter- https://twitter.com/terence_dowling
linkedin- https://www.linkedin.com/in/terence-dowling-531a3472/
Company: Chiropractic Healthcare of Buckhead​
​Guest: ​​Dr Bruce Salzinger​
Our mission at Chiropractic Healthcare of Buckhead is to educate and adjust as many families and athletes as possible toward optimal health through natural subluxation based Chiropractic Care. We provide affordable, high-quality care to all people of all ages. We strive to not only correct a person's health problems, but to educate and enlighten people so that they do not encounter similar problems in the future.
Topics to Discuss:
Healthcare industry related
Web Site:
http://DrSalzinger.com
The Buckhead Business Show Spotlights Industry Leaders in Buckhead and Atlanta! Brought to you in part by The BBA and Broadcast LIVE from the Pro Business Channel Studios.
Show Hosts:
Rich Casanova, CoFounder
Pro Business Channel
https://www.linkedin.com/in/richcasanova
https://twitter.com/RichCasanovaCom
Michael Moore, RainMaker & Chief Storyteller
https://www.linkedin.com/in/sellbyphone
https://twitter.com/BuckhedgeCEO
Audio Engineer:
Dennis Rice
Video Production:
Steven Tyler Rubin
https://www.linkedin.com/in/steven-tyler-rubin-005a94115
To nominate or submit a guest request visit:
www.BuckheadBusinessShow.com
To view photos from this show, visit:
www.ProBusinessPictures.com  
Recent Photos From The Buckhead Business Show
Flickr Album Gallery Powered By:
Weblizar
---
Also published on Medium.