Podcast: Play in new window | Download | Embed
Subscribe: Apple Podcasts | Android | Email | Google Play | Stitcher | TuneIn | RSS | More
Buckhead Business Show – A Real Estate Investor, a Creative Connector and a Mentalist Walked into our Studio
Company:
100 Percent Financed
Juan Pablo – Real Estate Investor & Online Entrepreneur.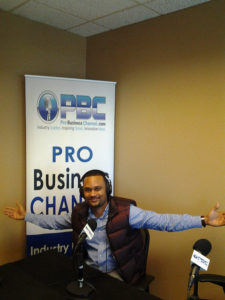 Juan Graduated college broke, bad credit, and no job. Moved to NYC with an intense desire to become a real estate investor. Learned how to invest out of state in profitable markets. Quit my day job at 30 years old with 30 rental units in my portfolio. Then, I created 100 Percent Financed to help people succeed financially via education, credit repair, and business funding. Now, I have 63 rental units and speak nationally.
Topics/Questions:
How to creatively invest in real estate.
How to invest in other markets.
How to run real estate investing as an entrepreneur without it demanding your physical presence.
How to repair your own credit.
How to get business funding in 30 days or less.
How to get started in real estate.
How to get started in real estate with no money and bad credit.
Web Site and Social Media Links:
http://100percentfinanced.com/
https://www.youtube.com/channel/UC6Pl8TV9HQI2PGXaEciWSgw
https://itunes.apple.com/us/podcast/100-percent-financed-podcast/id985431893?mt=2
facebook.com/100percentfinanced
---
Compise Productions, LLC
Nick Compise – Mentalist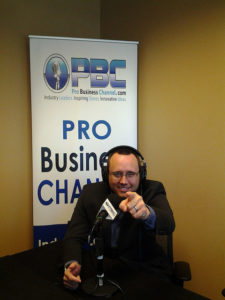 Throughout time, people have been fascinated with the possibility of reading someone's mind. My guest makes this a reality with two incredible services. He is regarded as the world's premier mind reader who can read people's thoughts, influence their actions, and predict the future. His talents capture the imagination of people of all walks of life and is in constant demand all over the country as an Entertainer and Micro Expression/ Body Language Instructor.
Topics/Questions:
I want to talk about my two services of Entertainment and Instruction for the corporate world.
1. How long have I been an entertainer and an Instructor?
2. What kind of entertainment I provide?
3. Where I perform?
4. What kind of Instruction I provide?
5. What are some of the benefits of knowing how to read Micro Expressions and Body Language?
6. Who and where do I provide this instruction for?
7. What city I am based out of?
Web Site and/or Social Media Links:
www.NickCompise.com
---
DSG & Associates, LLC
Connecting People to People and Ideas To Results
Deborah Schwartz Griffin, Founder/CEO
Deborah is a proven consultative sales and business development leader successful at building trusting relationships, identifying clients needs, developing solutions, following up to make sure she delivers on all promises. Deborah has increased revenues for world-class companies and organizations in the industries of food service, business advisory accounting, trade associations, meeting and events, broadcast sales, print, graphic design, social media, news & production for over 25 years.
Her focus has been in strategic business development; consultative relationship selling; building partnerships & alliances; and, helping and serving others.
Whether through her consulting business she founded in 2001, DSG & Associates, LLC or working directly for an organization, Deborahs clients say she has delivered significant value because she is a change-maker persistent in her follow-up, resourceful and creative, very caring about the people she works with, personally responsible and fully accountable, optimistic and resilient, and energized by challenges
Deborah joined Creative Approach in January 2015, a state of the art digital printing, wide format solutions, bulk mail fulfillment, graphic design, and social media marketing company. Based in Savannah, Creative Approach will open a second location in Atlanta Spring, 2015 and brought Deborah on as their VP of Strategic Business Development through her consulting company, DSG & Associates, LLC responsible for strategy, business development, sales, marketing & building partnerships and alliances.
Prior to that, Deborah has held positions as: Director of Business Development for WFF where she focused on retaining existing partnerships and generating new business resulting in revenue over $100K during her five-month assignment; Director of Sales & Marketing for Trusted CFO Solutions, an accounting advisory & solutions firm where she created and implemented a sales plan resulting in TCFOS gaining a prominent & distinguished multi-unit restaurant independent headquartered in Atlanta with units & brands throughout the country & clients they consult with who have become clients of TCFOS; Director of National Accounts for Atlanta Fixture & Sales Company, working with restaurant chains, key manufacturers, distributors, national and local sales team, generating a 20% increase in revenues with 42 clients.
For over six years she was the Vice President of Membership & Sponsorship Sales with the Georgia Restaurant Association leading business development & sales efforts doubling revenues during her tenure. Deborahs move to Atlanta resulted in her joining WSB-TV, the #1 television station in Atlanta & Southeast, as Business Development/Co-op/Vendor Specialist. At WSB-TV, she helped pioneer cooperative marketing campaigns generating over $4M in new business and non-traditional media revenue.
Deborah is an outstanding presenter and speaker. She has presented at the Atlanta Womens Network Mentoring Program, The Power of Networking: How be a Consummate Creative Connector, and has made guest appearances on numerous TV broadcasts, radio, and business leadership conferences. Some of her topics include: Business Development & Relationship Selling; How to find and conduct your own Career Search; and Building your Personal & Professional Brand.
She was recipient of numerous media industry and professional achievement awards, including: Appreciation Award from the YWCA of Greater Atlanta for dedication & service as Board Member, 2003-2010; Women Looking Ahead Recipient, 100s list; Special Recognition Award, Atlanta Womens Network; Broadcast Sales Excellence Award; WSB-TV Distinguished Service Award; and Women in Communications Clarion Award.
Deborah is a passionate volunteer giving back to communities and industries she serves. She was past President of the Atlanta Womens Network and has served on the Boards of the Northside Hospital Foundation, YWCA of Greater Atlanta and the Greater Atlanta Homebuilders Association, Sales & Marketing Council. She is currently serving on the Board of Star C and is Chair of the Strategic Planning Committee; and, an active member of the Georgia Restaurant Association; Metro Atlanta Chamber; Atlanta Convention and Visitors Bureau; OnBoard and volunteer with the Atlanta Classical Academy; Atlanta Community Food Bank; and, The Giving Kitchen. She lives in Atlanta with her husband, Jim.
Topics/Questions to Discuss:
Topics And Talks
When working with DSG & Associates, Deborah will stress the importance of all five of these topics. In all cases, its about them your client, colleague, friend, not about you.
How to Build a Name for Yourself:
Building or enhancing your personal and professional brand: Once you understand who you are you can best represent your product and/or service to others.
Consummate Creative Connector:
Part of building a name for yourself is becoming a consummate creative connector learning and listening to others and building a trusting relationship. With this approach, you are building a new friend, colleague and client versus selling a product or service that this person may or may not want.
Strategic Business Development:
Doing the research to uncover and identify the best fit for your client and the folks they want to meet. Then cultivate and ultimately build a relationship. Have an eye for relationships and understand what your client may want; who is the best person to connect them to; based upon their mission, vision and strategic objectives.
Relationship Marketing:
Comes into play in understanding the background and expertise of the company or client you are working with and sharing that story through building rapport via social media, one-on-one, website and more.
Consultative Selling:
Happens once the research is done; connection is made; rapport is developed; discovery/questions are asked to naturally provide a solution to a pain point or concern.
Web Site and Social Media Links:
www.CreativeConnector.com
https://www.linkedin.com/in/deborahschwartzgriffin
https://www.facebook.com/deborah.s.griffin.7
https://twitter.com/DSchwartzG
---
The Buckhead Business Show Spotlights Industry Leaders in Buckhead and Atlanta! Brought to you in part by The BBA and Broadcast LIVE from the Pro Business Channel Studios.
Show Hosts:
Rich Casanova, CoFounder
Pro Business Channel
https://www.linkedin.com/in/richcasanova
https://twitter.com/RichCasanovaCom
Michael Moore, RainMaker & Chief Storyteller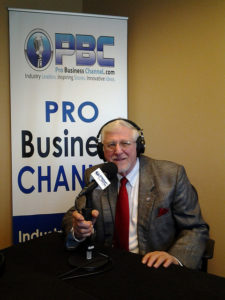 https://www.linkedin.com/in/sellbyphone
https://twitter.com/BuckhedgeCEO
For more info about the BBA visit:
www.BuckheadBusiness.org
To nominate or submit a guest request visit:
www.BuckheadBusinessShow.com
To view photos from this show, visit:
www.ProBusinessPictures.com 
Recent Photos From The Buckhead Business Show
Flickr Album Gallery Powered By:
Weblizar
---
Also published on Medium.